10 Slow-Paced Small Towns in Southern California Where Life Is Still Simple
Sometimes you just need to get away from it all and head to a small town where life moves at a slower and more relaxed pace. These 10 slow-paced small towns in Southern California offer just that and so much more. Whether you need a weekend getaway or you're looking for a special SoCal spot to settle long-term, these small towns will make you feel right at home.
Make a list, a bucket list perhaps, and make it a point to visit some of the most unique towns in Southern California. You may find yourself surprised and just how much beauty this expansive and beautiful region has to offer. We've made a list of 10 getaway spots in Southern California, some for the outdoorsy folk hiding in us all, others for those looking to simply breathe deep and get out of the city. How many of these slow-paced smalls towns in Southern California have you visited?
Make sure you leave your own tips and tricks for a great visit in the comments below! We're always looking to learn from other locals.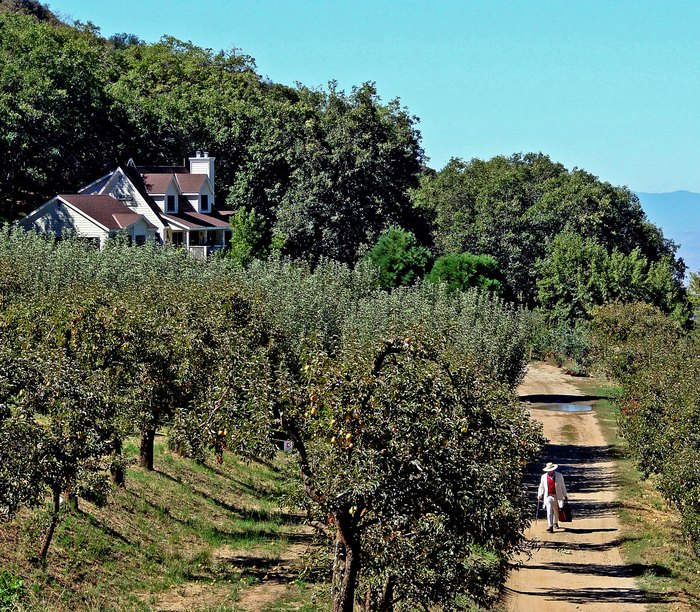 Ready to start planning your weekend away to one of these little gems? Or perhaps you have your own favorite small town that's not on this list. If you don't mind sharing your favorite small-town getaways, we'd sure love to know so please share in the comments.
If you're looking for more ways to experience the beauty of SoCal, might we recommend the Santa Barbara Botanic Garden? It's truly a miracle of human engineering in the wild!
OnlyInYourState may earn compensation through affiliate links in this article.
Address: Oak Glen, CA 92399, USA
Address: Big Bear Lake, CA, USA
Address: South Pasadena, CA 91030, USA
Address: Ojai, CA 93023, USA
Address: Fallbrook, CA 92028, USA
Address: Solvang, CA 93463, USA
Address: Wrightwood, CA, USA
Address: Julian, CA 92036, USA
Address: Idyllwild, Idyllwild-Pine Cove, CA 92549, USA
Address: Lake Arrowhead, CA, USA
slow-paced small towns in Southern California
November 20, 2020
What is the scenic town in Southern California?
California is rife with natural beauty, but you don't want to sleep on its stunning small towns either. With coastal views, darling main streets, and outdoor adventures at their front door, small-town California has a lot to offer the common traveler. Perhaps one of the most famed small towns is the upper crust Ojai, tucked away in the Topatopa Mountains. The mountain views are gorgeous, and outdoor activities like hiking, biking, and rock climbing make a repeat visit a must. We'd recommend checking out the Ojai Village as well, especially for its Spanish Colonial Revival architecture.
What are the best beaches in Southern California?
Southern California is truly known for its beaches, the miles of coastline that stretches from one end of the region to the next. Some of the best beaches in Southern California include the famed El Matador Beach in Malibu, most commonly used for movie and photoshoots, and the Santa Monica Beach with its ever-famous pier. Zuma Beach can be found right next to Point Dume, a great surfing spot, and Coronado Beach in the San Diego area is perfect for families and young folks alike.
What are the best waterfall hikes in Southern California?
If you're game for a good hike, then there's a whole heap of Southern California waterfalls that you need to visit. From epic hikes into the mountains to low-key beachfront falls, there's nothing like the region's beautiful natural wonders. Escondido Falls is a 150-foot waterfall that's dusted in moss and accessible way of a 3.8-mile roundtrip hike. Head to Hermit Falls for a shorter hike at 2.6 miles, and though the waterfall is smaller you'll find that the area is less crowded. La Jolla Canyon Falls is deep in the heart of Malibu, accessible by car and a short hike into the Santa Monica Mountains.