An Awesome Southern California Weekend Road Trip That Takes You Through Perfection
If you've ever had the urge to jump in the car and head out on a road trip through Southern California, now is the time. We've put together an itinerary of some of SoCal's most eye-popping destinations that everyone is sure to love. From a botanic garden to a lakeside retreat and even a beautiful whitewater preserve that is a treat to the eyes, this heavenly SoCal road trip is just what you need for a relaxing and scenic weekend. Here's the itinerary: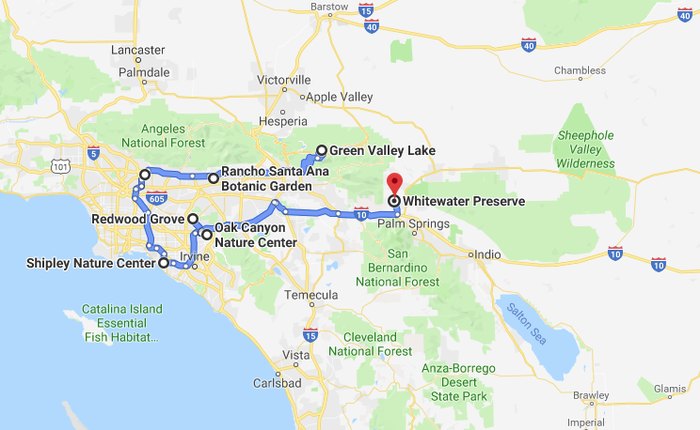 What a glorious side of SoCal to experience! Whether you simply drive by and enjoy the scenery or you get out of the car and stroll through the various trails, this is one SoCal road trip that belongs on your itinerary this year.
Looking for more road trips in Southern California to enjoy? Here are 10 quick road trips that you can enjoy all year long.