Go Ice Skating Aboard This Haunted Ship In Southern California For The Most Unique Outing Ever
Note: The Queen Mary is temporarily closed to hotel guests and events until the spring of 2023. The historic ship is getting a makeover with a $5-million renovation project. Celebrate Christmas in SoCal with a Christmas lights road trip.
Nothing captures the magic of the holidays like a beautiful day or night of ice skating in the fresh outdoor air. But can you really find outdoor ice skating in SoCal? Luckily, here in Southern California, we can enjoy ice skating season all winter long without having to bundle up. One of our favorite destinations to enjoy this tradition is by heading to this historic ship in SoCal that's rumored to be haunted. Ice skating has never been so thrilling! Here's a closer look at what you can expect on this haunted ship in SoCal.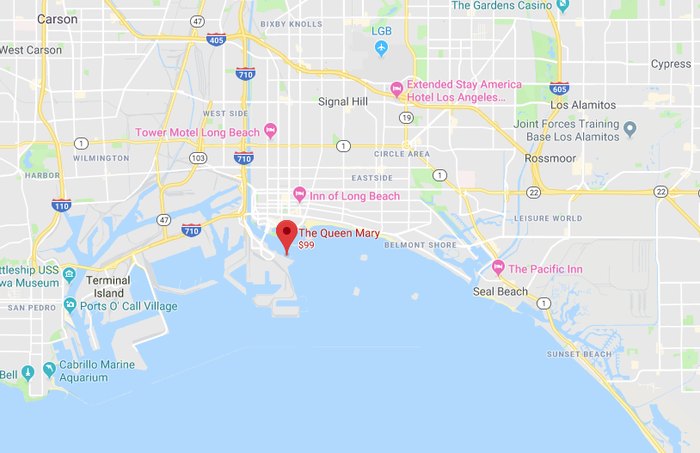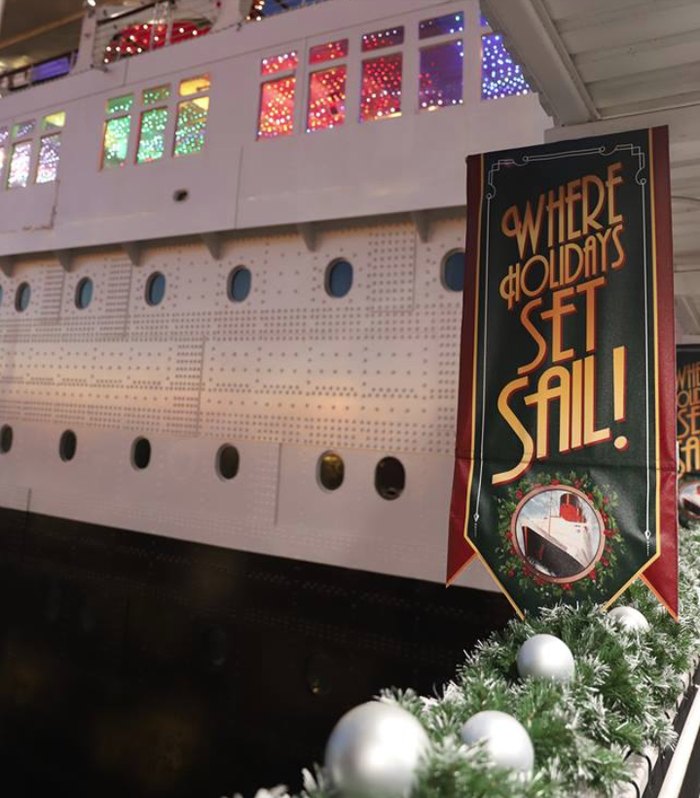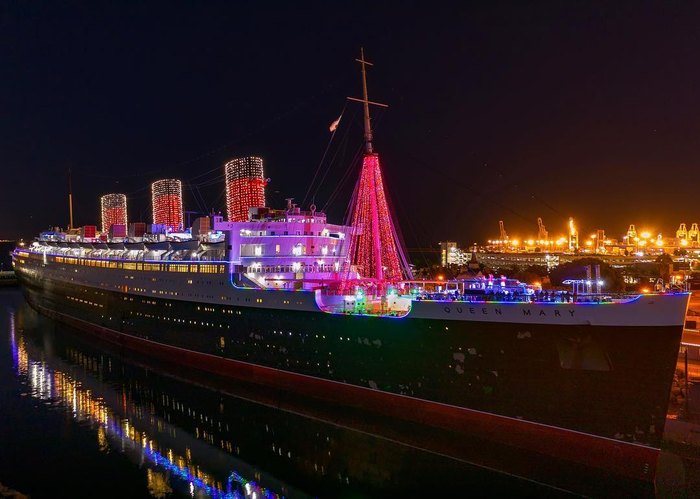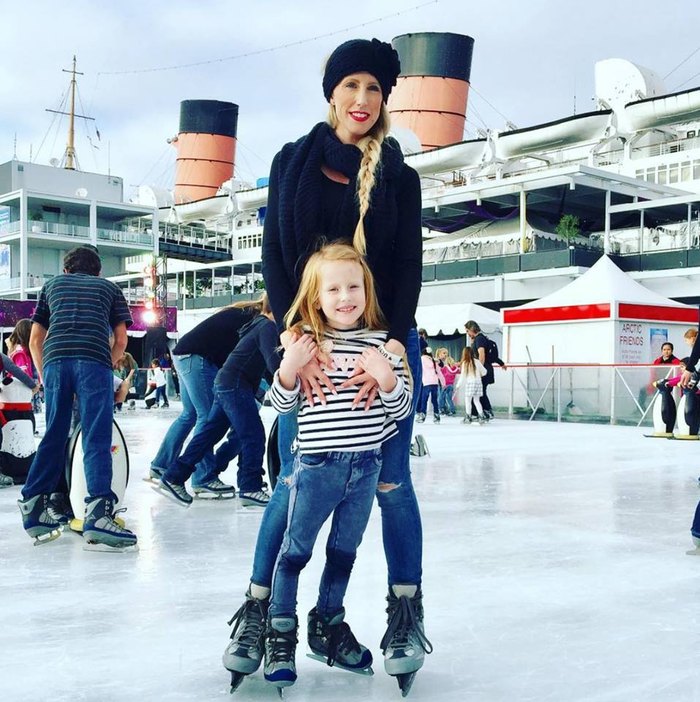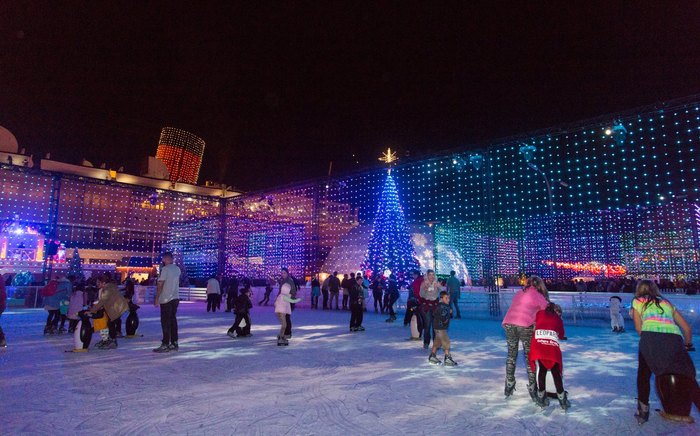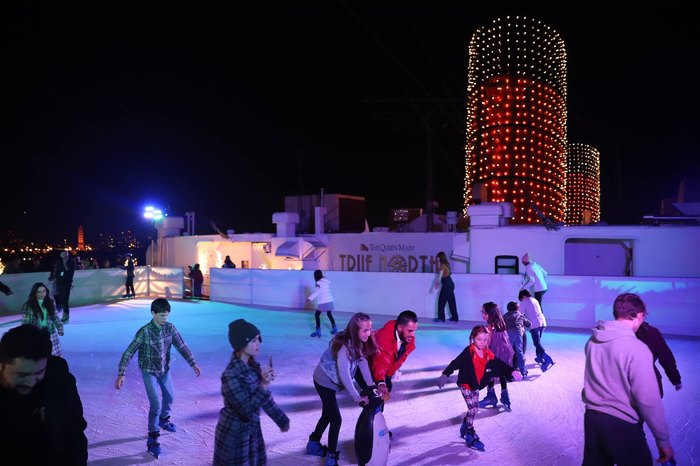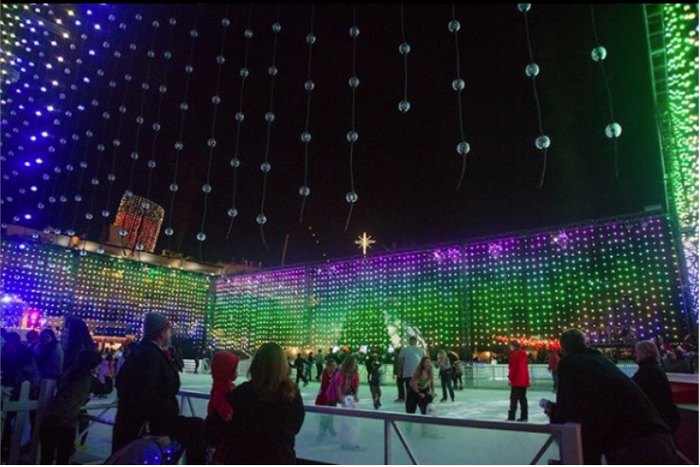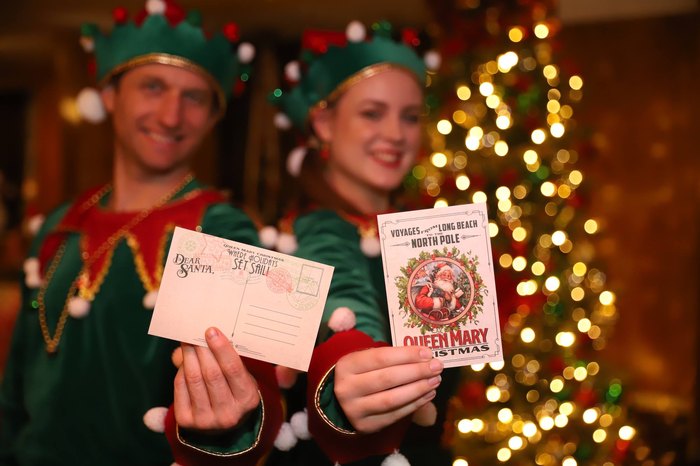 Most people would assume you just can't find outdoor ice skating in SoCal. But thanks to The Queen Mary we can take part in ice skating magic for the holidays right here in SoCal. Where's your favorite ice skating rink in Southern California? If you'd like to experience this holiday adventure for yourself, you can find more information about ice skating at the Queen Mary on its official website.
Looking for another way to celebrate the magic of the season? Then you won't want to miss the twinkliest town in all of Southern California.
OnlyInYourState may earn compensation through affiliate links in this article.
More to Explore
More About the Queen Mary and Ice Skating in Socal
What kind of events are at the Queen Mary in Southern California?
There are many events at the Queen Mary in SoCal held at various times throughout the year. From RNB festivals with Fabulous or Ashanti to Holiday events like 4th of July fireworks, the spooky Halloween Dark Harbor, the festive Queen Mary Christmas, and the celebratory New Year's Eve Past & Present event. But that's not all. You can even hit them up for a little MMA action during Rumble on the Water, or the ever-popular Waterfront Cook-off with some amazing BBQ, chili, and craft beer. Or, for a little St. Patrick's Day fun the saloons on the ship turn into Irish pubs for a classic pub stroll.
Why is the Queen Mary so famous?
The Queen Mary is one of the most famous ships in history. Built in the 1930s, this luxurious ocean liner was originally intended for transatlantic travel. However, with the outbreak of World War II, the Queen Mary was pressed into service as a troopship. Over the course of the war, she transported hundreds of thousands of soldiers across the Atlantic, earning the nickname "Grey Ghost" for her ability to evade enemy detection. After the war, the Queen Mary returned to civilian service and continued to ply the oceans until her retirement in 1967. Today, she is a popular tourist destination, offering visitors a glimpse into the golden age of ocean travel. With her rich history and grandeur, it's no wonder that the Queen Mary continues to capture the imaginations of people around the world.
Is there ice skating in SoCal?
One would think ice and Southern California do not mix, but there are actually quite a few indoor and even outdoor ice skating rinks in SoCal. Here are some of the best arenas and rinks in SoCal.
Ice at Santa Monica. Santa Monica, CA. November through January the corner of Fifth Street and Arizona Avenue is transformed into a winter wonderland.
The Rinks Anaheim Ice. Anaheim, CA. The Rinks is an indoor facility for ice skating and hockey. It used to be the training rink for the Anaheim Ducks until they moved to Great Park Ice. Now it is open to the public for some fantastic skating fun.
LA Kings Iceland. Paramount, CA. A wonderful indoor ice skating rink with fun family events and open skate times. It is also well known as the practice facility for Olympian Peggy Fleming back in the day.
Aliso Viejo Ice Palace. Aliso Viejo, CA. Another wonderful ice arena with open skate times, birthday parties, and hockey events. It also has a nice cafe and arcade when you want a break from skating.
Related Articles
Explore Southern California
Featured Addresses

1126 Queens Hwy., Long Beach, CA 90802