These 10 Hiking Spots in Southern California Are Completely Out Of This World
In the mood for a hike this week? Check out the best hiking trails in SoCal outlined below and perhaps even add them to your lust-list of great outdoor adventures. Some of these hikes may be no-brainers that you've experienced before, but there are many on this list that are off-the-beaten-path hidden gems that offer a unique twist.  These scenic hiking spots in SoCal are unlike anywhere else in the nation, and we'd highly recommend that you bring a few bottles of water and a whole heart for adventure as you take them on, one by one. Go out and experience them all!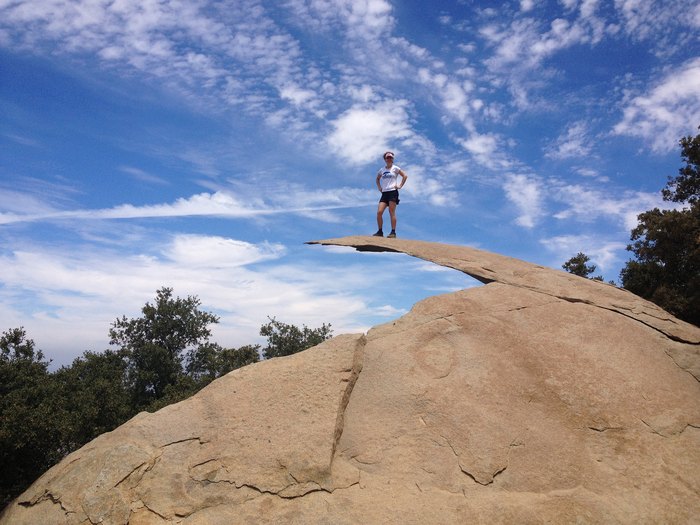 We hope you're inspired to get outside and check out some of these great spots. Where are some of your favorite hikes in and around Southern California?  Please let us know in the comments so we can include them in the next list.
Looking for more amazing outdoor destinations? Check out the best natural attractions in Southern California.
Address: Ramona, CA 92065, USA
Address: Bridge to Nowhere, Redwood City, CA 94063, USA
Address: Mount San Jacinto, California, USA
Address: Ice House Canyon Trail, Mt Baldy, CA 91759, USA
Address: Mt Wilson Trail, Sierra Madre, CA 91024, USA
Address: Mishe Mokwa Trail, Westlake Village, CA, USA
Address: Kelso Dunes, California, USA
Address: Beach Trail, San Clemente, CA 92672, USA
Address: 245 Williams Way, Moab, UT 84532, USA
Address: Carpinteria Bluffs Trail, Carpinteria, CA 93013, USA
best hiking trails in SoCal
July 18, 2020
What are the most beautiful hikes in SoCal?
Hiking in SoCal provides some of the most beautiful and evocative natural views in the United States. With the desert to the east and the rugged coastline to the west, the Southern California region lends itself to beautiful outdoor adventures. We'd recommend hiking to the Hollywood Sign if you're a pop culture junkie, mainly for its low mileage and stunning views of Los Angeles at the top. Mt. Baldy is also a popular spot to hike, for the rocky landscape that provides a bit of oomph and awe. The three-mile hike to Sturtevant Falls leads you to a gushing waterfall and along a quiet, lovely stream. You can even take the full 15-mile loop if you're looking to challenge yourself!
What are the best family-friendly hikes in SoCal?
It's always fun to take the kids outdoors, but their willpower is a bit lower than that of older siblings and adults. If you're looking for a shorter, kid-friendly hike in SoCal, you have a couple of choices. We'd recommend the leafy Ferndell Trail in Griffith Park, which is only a half-mile long and packed to the gills with gorgeous scenery. The Discovery Trail is found in Franklin Canyon Park, at the shady one-mile hike is great to spot wildlife and birds. It's found in Beverly Hills, right in the heart of the Los Angeles Region.
Which hikes in SoCal are short and sweet?
Head to Mission Viejo to hike 2.2 miles in Wilderness Glen Park, or check out the quick waterfront mile hike at the El Dorado Nature Center in Long Beach. It presents as a stunning oasis, with a small lake to boot! Even the Guy Fleming Trail in Torrey Pines State Reserve is only a half-mile long, with a great view waiting for you at the end.
Address: Ramona, CA 92065, USA
Address: Bridge to Nowhere, Redwood City, CA 94063, USA
Address: Mount San Jacinto, California, USA
Address: Ice House Canyon Trail, Mt Baldy, CA 91759, USA
Address: Mt Wilson Trail, Sierra Madre, CA 91024, USA
Address: Mishe Mokwa Trail, Westlake Village, CA, USA
Address: Kelso Dunes, California, USA
Address: Beach Trail, San Clemente, CA 92672, USA
Address: 245 Williams Way, Moab, UT 84532, USA
Address: Carpinteria Bluffs Trail, Carpinteria, CA 93013, USA