Come With Me To Southern California's Catalina Island And Discover A Quintessential Relaxing Getaway
Just off the coast of Southern California lies Catalina Island, with its main town of Avalon. Having lived in California my entire life, I grew up hearing about this tiny island that has inspired songs, television shows, and films since the early 1900s. In 1920, Al Jolson sang, "I found my love in Avalon beside the bay," and in the 1950s, The Four Preps sang about the island "26 miles across the sea… Santa Catalina, the island of romance." Scores of movies have been filmed on the island, which I learned more about during my recent visit.
The island and the quaint tourist town of Avalon, with its population of around 4.000, have always intrigued me. I recently decided to grab a friend and head to Avalon for a couple of days of relaxation and exploration. What I discovered is that you do not have to go far to experience the feeling of being far, far away and that Catalina is a perfect island getaway. Most people make this trip in the summer and focus on water activities, but we found that November is a lovely time to enjoy the island with cooler temperatures and fewer crowds.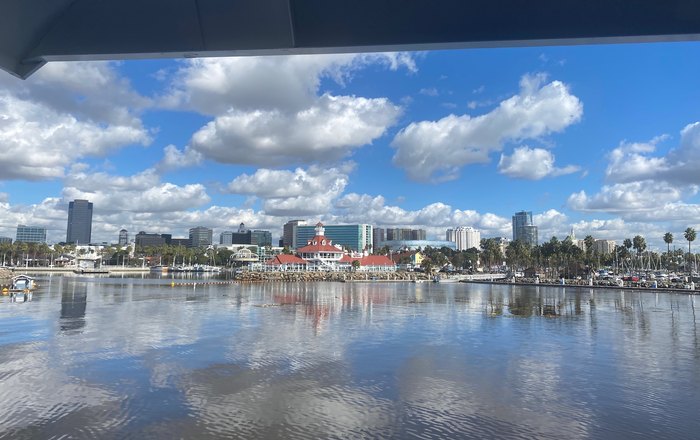 Have you ever been to Avalon on a Catalina Island getaway? We would love to hear about your experience in the comments. If you've never been, you can learn more on the City of Avalon website.
To discover more incredible boots-on-the-ground adventures across America from our team of local travel experts, check out all of the articles in OnlyInYourState's Everyday Explorers series. What destinations would you like to see featured next on OnlyInYourState's Everyday Explorers? Tell us where we should go on our nominations page.
OnlyInYourState may earn compensation through affiliate links in this article. As an Amazon Associate, we earn from qualifying purchases.
Related Articles
Featured Addresses

Santa Catalina Island, California 90704, USA