The Heart And Soul Of Southern California Is The Small Towns And These 6 Have The Best Downtown Areas
The best downtowns in Southern California are found in its small towns. This may come as a surprise to many! Small towns aren't exactly what first comes to mind when people think of Southern California. We're definitely known for our large population centers! However, that doesn't mean you won't find plenty of delightful cute downtown areas in Southern California. In fact, many of these quiet communities are some of the most charming places around. These six towns, in particular, are great places to visit with bustling downtown areas and plenty to do. How many have you been to?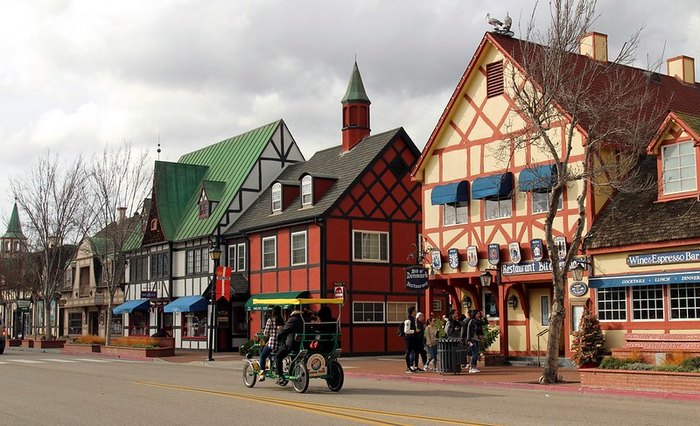 Have you been to any of the best downtowns in Southern California? What's your favorite small-town escape? Let us know in the comments below!
OnlyInYourState may earn compensation through affiliate links in this article.
best downtowns in Southern California
September 19, 2022
What are some historic downtowns in Southern California?
For those who love historic downtowns in Southern California, there are some amazing charming old town districts worth a visit. San Dimas is a great place to explore. Head over to Bonita Avenue between Cataract and Walnut. There, you'll stroll by historic buildings from the 1800s. Old Town Monrovia is another great historic downtown to explore. Head to Myrtle Avenue where the towering arch over the street marks the beginning of Old Town. Be sure to check it out on a Friday night when you'll be able to explore the town's weekly street fair.
What are some tiny towns in Southern California that are worth a visit?
Southern California has some charming tiny towns that you will absolutely want to check out. For nature lovers, head over to the tiny town of Forest Falls, which is located on the edge of the San Bernardino National Forest. Explore the trails and waterfalls in this town of less than 1200 people. For some tasty, no frills food, head to Pine Valley in San Diego County. The local coffee shop, Major's, serves up a great cup of coffee, and Frosty Burger is the perfect spot for a burger and ice cream cone.