10 Trails In Southern California With An Undeniably Amazing Final Destination
Living in Southern California gives us the opportunity to embrace the outdoors all year round. One of the most enjoyable ways to get outside and breathe in some fresh air is heading out on a hiking trail. There are many trails to enjoy that may already be on your bucket list, but here are a few more that you may not have had a chance to tackle yet. Some are easy and some are heart-pounding hard, but one thing that remains in common for all of these scenic trails in Southern California is that they all have an amazing final destination.
If you haven't visited the best hiking trails in Southern California, then we have quite the treat for you. Are you ready to adventure across the state's southern region? Let's do this!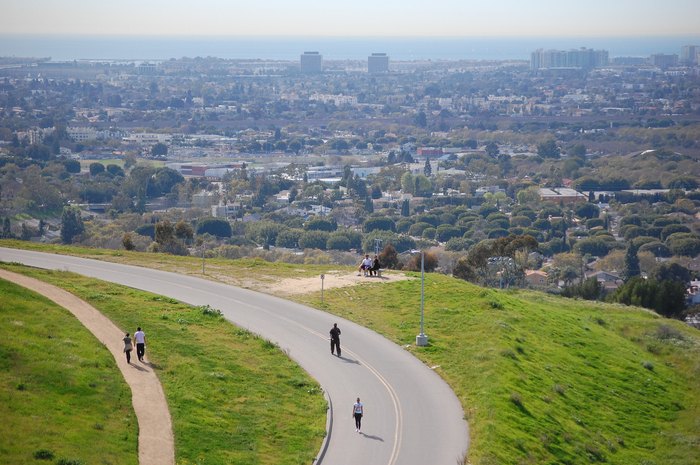 Have you had the chance to check out any of these scenic hiking trails in Southern California? Let us know in the comments which ones are your favorite. If there are other trails that you'd like to see on the next list, please share so we can go out and try some new hiking routes. We always love an excuse to head out on a new trail!
Address: 6300 Hetzler Rd, Culver City, CA 90232, USA
Address: Palos Verdes Peninsula, CA 90274, USA
Address: Los Liones Canyon Trail, Los Angeles, CA 90272, USA
Address: Altadena, CA, USA
Address: Mishe Mokwa Trail, Westlake Village, CA, USA
Address: Crystal Cove State Park, 8471 N Coast Hwy, Laguna Beach, CA 92651, USA
Address: 24932 Veterans Way, Mission Viejo, CA 92692, USA
Address: 1800 Cabrillo Memorial Dr, San Diego, CA 92106, USA
Address: 1209 Farmer Rd, Julian, CA 92036, USA
Address: Bridge to Nowhere, Redwood City, CA 94063, USA
Scenic Trails In Southern California
November 20, 2020
Where should I go to take photos of Southern California?
If you're a photographer and you haven't been out to the Channel Islands yet, you're in for a fantastic surprise! You have to catch a ferry, but the offshore National Park allows you to step into one of the most secluded natural spaces in the state. Don't sleep on this beautiful place, even though a bit of effort is required. We'd recommending bringing your camera and getting out on the water in a kayak once you've visited.
Where can I hike to a cave in Southern California?
Cave hiking makes you feel like you've left normalcy and entered another world, and Southern California has its own offering of hidden caves and caverns to explore. Be careful, of course, when you visit. Arroyo Tapiado Carrizo Badlands Mud Caves is located in the state park by the same name, and it's the largest known cave system in the entire country. There are 22 caves and slot canyons for you to explore, thoughtfully, and carefully. 
Can I hike to abandoned places in Southern California?
Have you ever hiked the Solstice Canyon Trail? The easy 2-mile hike takes folks through the Malibu hills and takes folks to a small waterfall and along to a small handful of ruins. You'll come across the old Keller House, built in the early 1900s and now left to ruin, and the Roberts Family House of the same fate. Once a grand mansion, the latter offers heaps of abandoned exploration.
Address: 6300 Hetzler Rd, Culver City, CA 90232, USA
Address: Palos Verdes Peninsula, CA 90274, USA
Address: Los Liones Canyon Trail, Los Angeles, CA 90272, USA
Address: Altadena, CA, USA
Address: Mishe Mokwa Trail, Westlake Village, CA, USA
Address: Crystal Cove State Park, 8471 N Coast Hwy, Laguna Beach, CA 92651, USA
Address: 24932 Veterans Way, Mission Viejo, CA 92692, USA
Address: 1800 Cabrillo Memorial Dr, San Diego, CA 92106, USA
Address: 1209 Farmer Rd, Julian, CA 92036, USA
Address: Bridge to Nowhere, Redwood City, CA 94063, USA