Plan A Trip To Agua Dulce, One Of Southern California's Best Small Towns
Daydreaming about fun and unusual getaways in Southern California? Then we have just the place for you to visit when you're ready to hit the road. Whether you're seeking a road trip in the near future or you're planning for a seasonal outing, this delightful small town should definitely be on your radar. With one visit to Agua Dulce, you'll understand why it's been dubbed one of the best small towns in Southern California.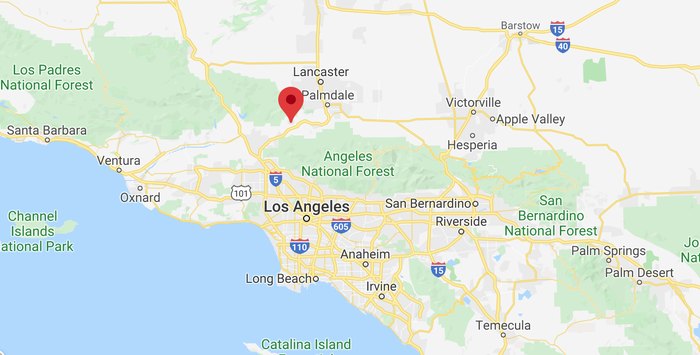 Have you ever visited the town of Agua Dulce? What did you think? Would it make your list of the best small towns in Southern California? If you're looking for more ways to have fun in SoCal, you may also want to check out this glamping destination in Southern California. It looks positively delightful.
Address: Agua Dulce, CA 91390, USA
Best Small Towns In Southern California
July 11, 2021
What are the most charming small towns in Southern California?
There are so many charming small towns in Southern California, it's hard to keep track. Agua Dulce mentioned above is just one of many places to visit in SoCal that is wonderfully quaint. Solvang, California is another charmer, which is like crossing continents into a magical Euro village! Or check out Avalon, California which is considered an island town and is bursting with SoCal charm. For more charming SoCal towns, check out this list of the best.
Are there any beach towns in Southern California?
You bet there are beach towns in Southern California! In fact, that's a huge draw for many visitors to this area of the country. With such close proximity to the Pacific Ocean, people come in droves to check out the adorable beach towns in SoCal. For anyone looking for where to start, we suggest Encinitas in San Diego County. Just a few short blocks from the beach, you'll be able to enjoy restaurants, shops, and so much more. In addition, check out La Jolla by the Sea for a delightful mix of farmers markets, outdoor cafes, and much more.
What is the most naturally beautiful town in Southern California?
This one might be harder to pinpoint, especially since there are so many naturally beautiful places to visit in Southern California. However, we recommend a day trip to SoCal's Idyllwild, not just one of the most beautiful places in the state, but also the country! Idyllwild is known for its expansive natural beauty, breathtaking scenery, and outdoor attractions. For anyone looking for fresh mountain air and a scenic paradise, this charming small town is for you. If you're planning a visit, make sure to check out Jazz In The Pines, an annual music festival that takes place during the summer!
Address: Agua Dulce, CA 91390, USA