A Water Park Was Built And Left To Decay In The Middle Of The Southern California Desert
If you've spent much time exploring the Southern California desert, then you know that there's no telling what you'll find hiding out there. For instance, did you know there's an old water park that was completely abandoned and left to decay in the desert elements? Originally opened in the '60s, the water park operated for several decades actually before it closed for good. Today, all that's left is the remains of what was once a cheerful, family destination. This intriguing abandoned water park seems to be full of secrets, so let's take a closer look.
Please note that this destination is on private property with "No Trespassing" signs. We discourage anyone from physically exploring the abandoned waterpark. The following information is for entertainment purposes only. Do not try to explore this property yourself.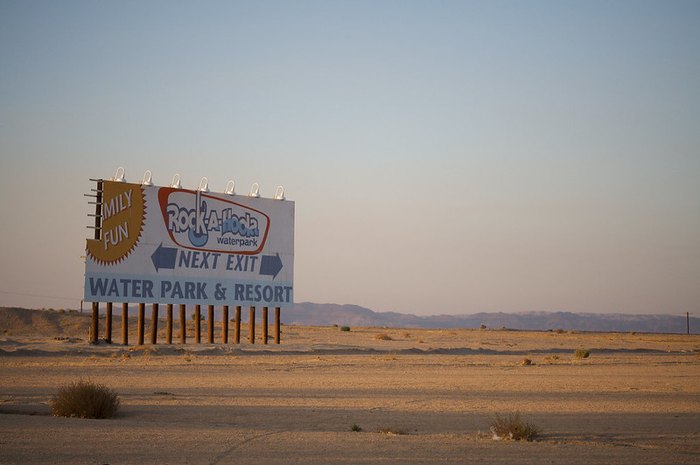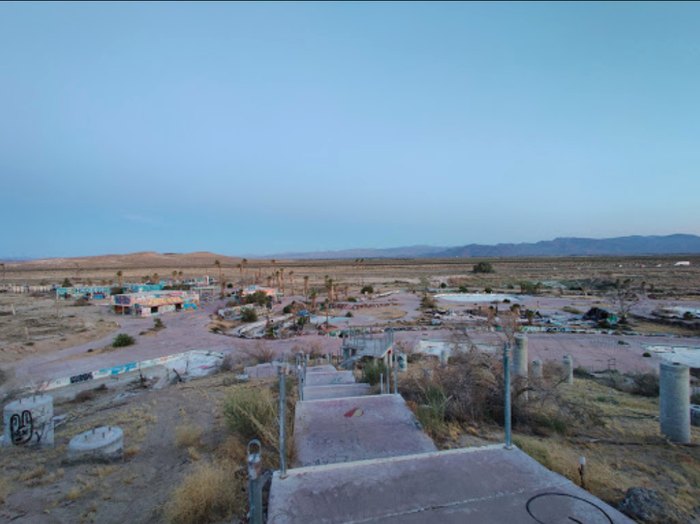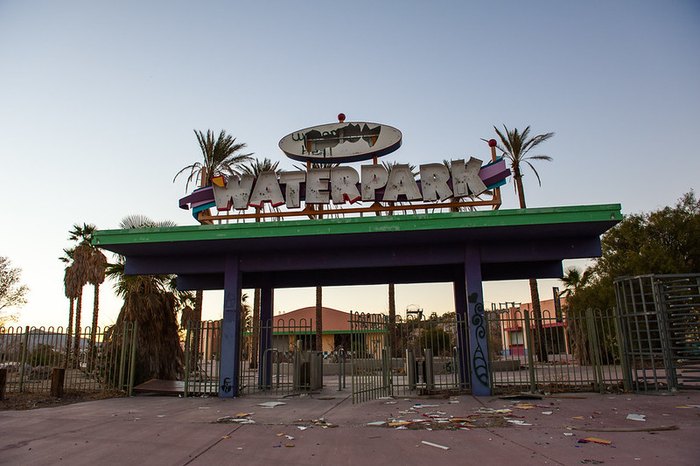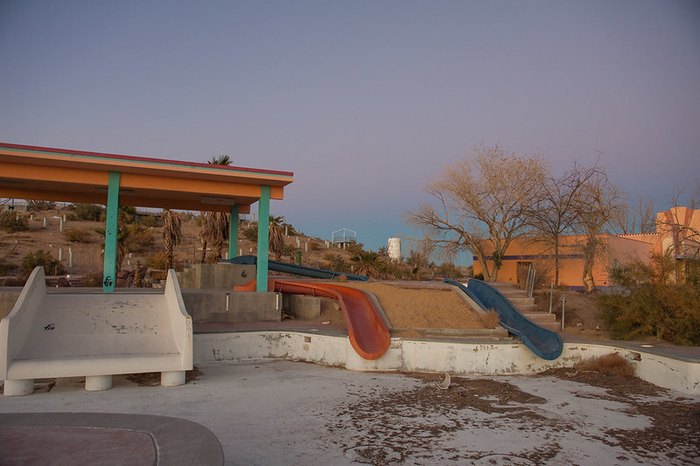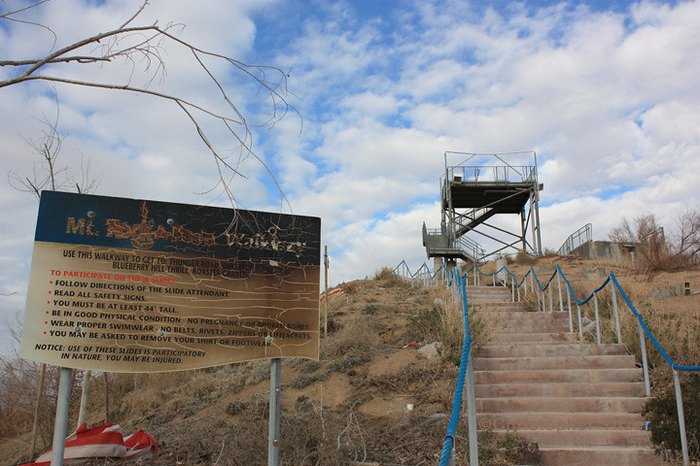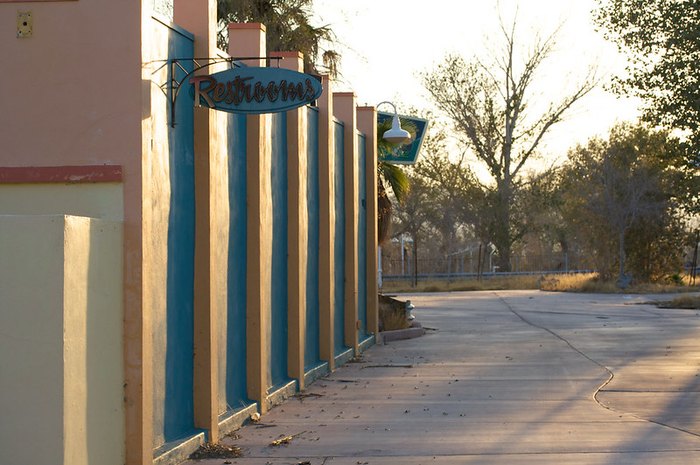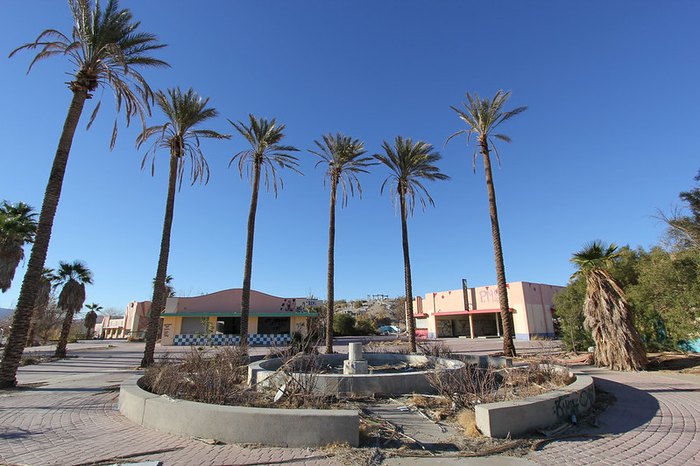 Did you know about this abandoned water park way out in the California desert? There's something slightly eerie about exploring long-abandoned spots like this one in California! Share your thoughts with us in the comments!
If you're interested in even more amazing abandoned places in Southern California, be sure to also check out these awesome abandoned places in CA that nature is reclaiming. Talk about awe-inspiring!
OnlyInYourState may earn compensation through affiliate links in this article.
More to Explore
Abandoned Water Park
Is there an abandoned water park in California? 

 
There most certainly is. The abandoned water park in Southern California is a little spooky place known as Lake Dolores Waterpark, which is in the depths of the Mohave desert and has been abandoned not once, not twice, but three times since its original opening in 1962. Talk about a bumpy ride.  
2. Is Lake Dolores waterpark reopening?  
At the time of this writing, there are whispers and rumors about Lake Dolores Waterpark and a possible reopening in 2023. The park and its grounds were acquired by a private firm recently, and who knows what might happen – maybe it'll be back!  
3. What are some interesting abandoned places in California? 
Of course, Lake Dolores Waterpark is far from the only interesting abandoned place in California. Other notable abandoned places in Southern California include:  
Related Articles
Explore Southern California