Most People Don't Know The Meaning Behind These 13 South Dakota Towns
There are plenty of towns out there with names that will make you scratch your head in wonder. Such is the case with the following 13 weird town names in South Dakota. The towns' names are nothing short of unusual, but many of them do have an origin. By looking into the history of the towns, you can learn why they have the name they do and where it came from. So, to find out about each of these towns, let's take a look at the information below.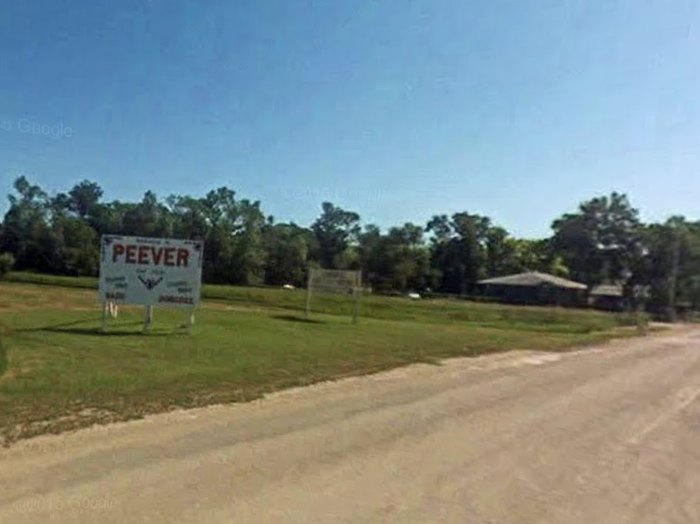 Did you already know about the origins of any of these 13 town names? If so, please let us know in the comments below. Some of these 13 towns are very remote and not many people even know they exist, much like these rural South Dakota towns.
Address: Box Elder, SD, USA
Address: Highmore, SD 57345, USA
Address: Bonesteel, SD 57317, USA
Address: Kadoka, SD 57543, USA
Address: Blunt, SD 57522, USA
Address: Peever, SD 57257, USA
Address: Athol, SD 57424, USA
Address: Pukwana, SD 57370, USA
Address: Volin, SD 57072, USA
Address: Hooker, SD 57070, USA
Address: Johnson Siding, Mount Rushmore UT, SD 57702, USA
Address: Akaska, SD 57472, USA
Address: Waubay, SD 57273, USA
weird town names in south dakota
July 08, 2022
What are two funny town names in South Dakota and the meaning behind them?
While traveling through South Dakota, you can't help but notice the funny welcome signs prior to entering some of the towns. A few of the signs are so funny that you'll probably wonder how the towns even got their name. Listed below are two funny town names in South Dakota and why they have the name they do. Were you already familiar with these towns and their funny names?
1. Mud Butte
We can't help but laugh whenever we hear "Mud Butte." Mud Butte is an unincorporated community in Meade County, South Dakota. It was named after a nearby barren butte, which is an isolated hill that has steep sides and a flat top. One of the reasons why this town is extra special, other than its name of course, is that the sixth Tyrannosaurus Rex skeleton that was ever discovered took place here in 1981.
2. Hooker
A town name like "Hooker" will certainly get anyone's attention. Hooker, South Dakota is an unincorporated community in Turner County. Despite its funny name, Hooker was actually named after its founder, John Hooker.
Many towns are actually named after certain people. What are three of these South Dakota town names?
1. Humboldt
In 1891, three German settlers named the town of Humboldt after Alexander Van Humboldt. Mr. Humboldt was a German (Prussian) geographer, explorer, naturalist, and very wise philosopher. With a population of less than 600, Humboldt is one of South Dakota's smallest towns.
2. Brookings
The town of Brookings, which was founded in 1883, was named after Wilmot Brookings. Wilmot Brookings was one of South Dakota's early promoters, in addition to being a judge, a businessman, and a politician. Interestingly, Mr. Brookings was also the first provisional governor of the Dakota Territory.
3. Beresford
Beresford is located in Union County, South Dakota and was named after Lord Charles Beresford of England. Lord Charles Beresford was an important member of Parliament and the Royal Navy. Prior to Beresford's incorporation in 1884, the town was known as Paris.
Address: Box Elder, SD, USA
Address: Highmore, SD 57345, USA
Address: Bonesteel, SD 57317, USA
Address: Kadoka, SD 57543, USA
Address: Blunt, SD 57522, USA
Address: Peever, SD 57257, USA
Address: Athol, SD 57424, USA
Address: Pukwana, SD 57370, USA
Address: Volin, SD 57072, USA
Address: Hooker, SD 57070, USA
Address: Johnson Siding, Mount Rushmore UT, SD 57702, USA
Address: Akaska, SD 57472, USA
Address: Waubay, SD 57273, USA