According To Safewise, These Are The 10 Safest Cities To Live In South Dakota In 2021
South Dakotans are blessed to live in such a beautiful state as ours with its miles upon miles of rolling plains, farmland, and National Parks. And there's even more good news. If you're searching for "is South Dakota safe?," we're glad to tell you that it is! that South Dakota is a generally safe place to live. While you can safely live almost anywhere, 10 communities, in general, are considered the safest cities in South Dakota.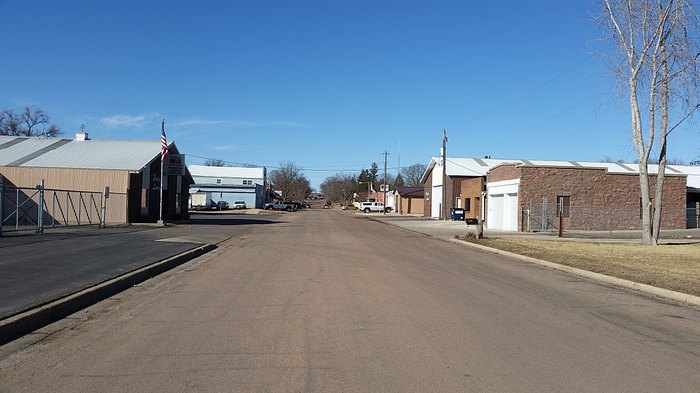 Check out more about the safest cities in South Dakota:
Brandon, Lead, Sisseton, Lennox, Madison, Tea, Brookings, Hot Springs, Belle Fourche, and Mobridge.
Do you have a favorite place that you would like to see featured on Only in South Dakota? Nominate it here! For even more of our favorite SoDak communities, check out Here Are The Most Beautiful, Charming Small Towns In South Dakota.
OnlyInYourState may earn compensation through affiliate links in this article.
Safest Cities in South Dakota
June 18, 2022
What are the most beautiful towns in South Dakota?
Our state is full of lovely places to explore, many of which are simply stunning. If you're hoping to find a new little getaway, take a look at these beautiful towns in South Dakota for some inspiration for your next trip. Yankton is a pretty town with amazing river views, so if you a fan of water features, this is definitely a good choice to visit. Rapid City is another great choice for a trip. The art scene here is fantastic. It's the perfect place to find your dose of culture.
What are the best small towns in South Dakota?
It's hard to choose just one or two of the best small towns in South Dakota, so we made a whole list! There is Butte County, which is a special town due to its place at the very center of the state. You can stand right at the center spot, which is a fun attraction for the town's many visitors. If you're hoping to find some beautiful nature, make your way to Garretson, where you can experience the gorgeous Palisades State Park.
Are there any haunted towns in South Dakota?
Yes, there is a haunted town in South Dakota! Check out the ghost town of Spokane on a creepy hike that you definitely won't soon forget! Like many ghost towns of its type, it was originally teeming with people panning for gold in the gold rush days of the 1800s. It was empty by 1940, so no one has lived there in quite a while. It is fun to visit, though! You'll need to hike about 2 miles round-trip to find this town, so you'll really feel like you're in the middle of nowhere. Don't be surprised if a couple of spirits show up while you're exploring!