This Underrated Park Might Just Be The Most Beautiful Place In South Dakota
Although it isn't the most popular or biggest state park in South Dakota, this place is downright beautiful and deserves a lot more recognition. If you haven't been here yet, definitely add it to your list of places to see this summer. The breathtaking reflective waters giving a mirror image of the towering cliffs and rock formations make it unique and gorgeous, and well worth a trip. Ladies and gentlemen, Palisades State Park: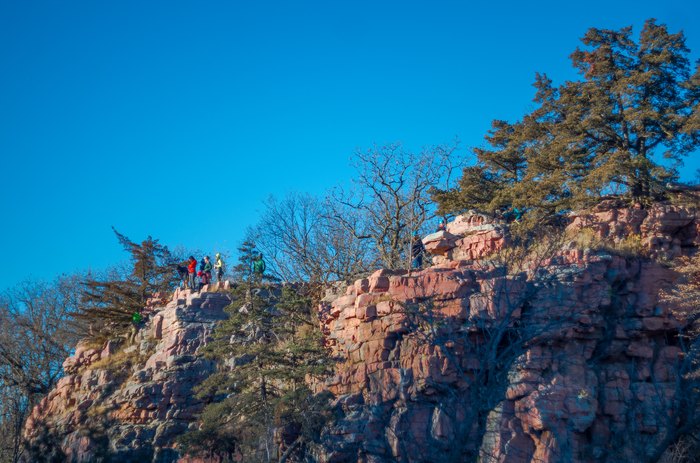 If you're looking for a lesser traveled place to visit in South Dakota that is a natural paradise, then this is it. Find more information here.
There are many other underrated places in the state that would be great to stop by at, especially if you're visiting with people from out of town. You should definitely check them out here.