The South Dakota Ghost Story That Will Leave You Absolutely Baffled
The Orpheum Theater in Sioux Falls is a beautiful, historic theater that has hosted concerts and theater productions since 1913. But in addition to the talented actors, musicians, and stage crew who work here, there's someone else hanging around this theater… and it's the origin of an iconic South Dakota ghost story. Curious to learn more? Keep reading and you'll be positively baffled by the chilling tale of the haunted Orpheum Theatre…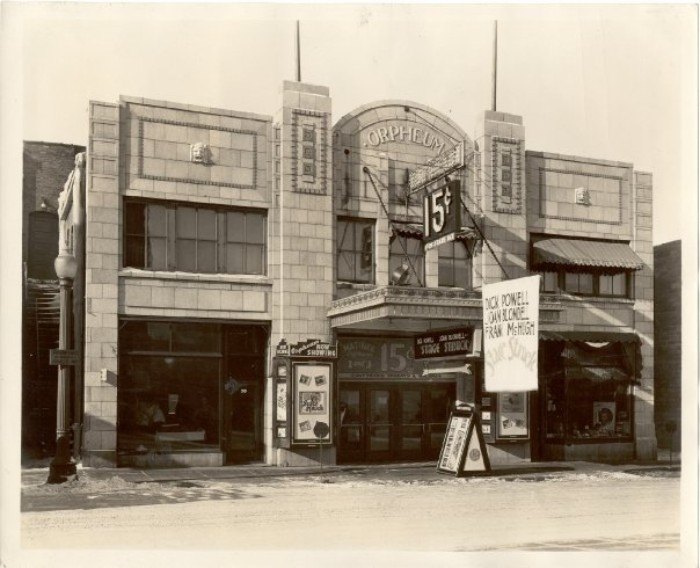 What do you think about this South Dakota ghost story? Did you know about the haunted Orpheum Theatre? Be sure to share your thoughts with us in the comments below — we'd love to hear from you!
If you're interested in exploring more haunted places, here are 10 places in South Dakota to spot a ghost.
OnlyInYourState may earn compensation through affiliate links in this article.
Address: 315 N Phillips Ave, Sioux Falls, SD 57104, USA
South Dakota ghost story
November 09, 2021
What are some other haunted places in South Dakota?
If you're planning a trip to South Dakota, you're likely curious to visit some of the state's most famous attractions: the Badlands, the town of Deadwood, countless state parks, and Mount Rushmore. Yet if you're looking to experience a more paranormal side to the state, we've got you covered. South Dakota just so happens to be one of the most haunted states in the west, and the following list of hair-raising attractions will prove it: Easton Castle in Aberdeen, Sica Hollow State Park in Sisseton, Spook Road in Brandon, Spirit Mound in Vermillion, and Mount Marty College in Yankton. To learn more about these notoriously haunted attractions in South Dakota, check out this haunted day trip itinerary.
Does South Dakota have any haunted hotels?
You bet! One of the most haunted hotels in the nation, known as the Fairmont Hotel, is located right here in South Dakota. The landmark was constructed in the 1800s when it served as both a brothel and saloon. This hotel saw many guests, many of whom were notorious outlaws. Before long, the hotel became notorious for tragic events, accidents, fights, and more. Tales of jealousy, theft, and murder became synonymous with the Fairmont Hotel, and many thought twice before checking in. While much has changed about the hotel since its early days, many guests will report that some of the most notorious patrons never left. It's not uncommon to see apparitions roaming the hallways and to even feel something brush up against your skin. While you can't stay in the hotel anymore, it is still possible to visit the gift shop. You can even sign up for a tour of the notoriously haunted third floor...if you dare!