More Than 300 Years Ago, A War Waged On South Carolina Soil That Forever Changed History
Long before the start of the Revolutionary War, a battle waged in South Carolina would determine not only the fate of the colony, but of America as a whole. The Yemassee War began with an unrest between the Native Americans in several nations (Muscogee, Cherokee, Catawba, Apalachee, Apalachicola, Yuchi, Savannah River Shawnee, Congaree, Waxhaw, Pee Dee, Cape Fear, and Cheraw) in which the Native Americans strived to push out the British settlers by any means.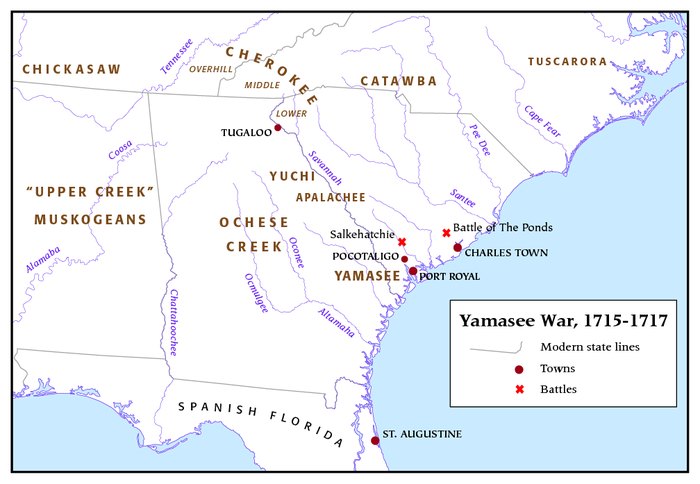 It took several years to attain, but the colonists eventually were able to overthrow the Lord Proprietors. The aftermath also lead to the establishment of the Georgia colony. Also, the Catawba confederacy would emerge from the war as the most powerful Native American force in the region.
Address: South Carolina, USA
OnlyInYourState may earn compensation through affiliate links in this article.