It's Impossible To Forget These Horrific Winter Storms That Have Gone Down In South Carolina History
When the westernmost regions of South Carolina get snow, most year-round residents shrug and pull out the de-icer and have a snow shovel at the ready. But when the rest of the Palmetto State gets snow… now, that's a different story! Some of South Carolina's worst winter storms have wreaked all kinds of havoc on this normally mild-wintered state.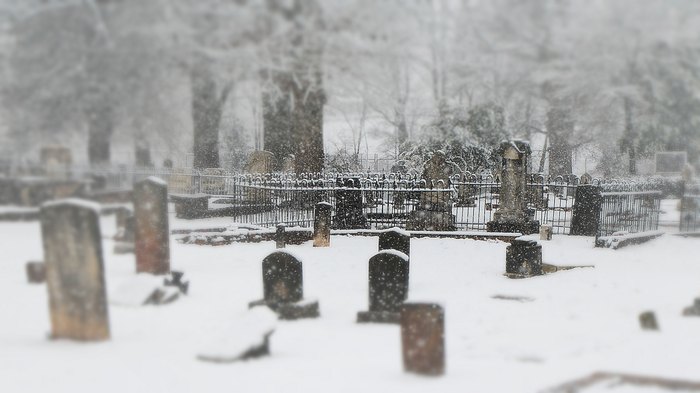 What's the biggest storm you remember from growing up? Do you have any memories of South Carolina's worst winter storms? Tell us your stories in the comments!
OnlyInYourState may earn compensation through affiliate links in this article.
South Carolina's Worst Winter Storms
October 18, 2021
What is winter in South Carolina like?  
South Carolina is a humid subtropical climate, which means that typically, it sees mild winters. Coastal regions of the state have it the nicest, one could say, with high temperatures averaging about 60 degrees, though overnight lows can still be a bit chilly, at around 38 degrees. Inland, it gets a little colder, though it's still quite tolerable. Typically the temperatures inland average from 50 degrees during the day to freezing – or near freezing – at night. "Freezing" is 32 degrees Fahrenheit or below. During El Nino years, South Carolina can have wet winters, which leads to cooler-than-average temperatures. Snow isn't exactly a regular thing here; it's rare in the coastal regions, and inland – mostly upstate – they can expect maybe 2 to 3 inches of snow per year. Sometimes, however, one will have a higher-than-average year; during those years, sometimes snowfall can reach up to eight inches in a year! Better get the plows out now, while you can.  
Are there ice storms in South Carolina?  
Although mild winters are generally the norm here, from time to time we'll experience a truly crazy winter with a good storm or two. South Carolina has seen a small share of freak ice storms from time to time; luckily, they're few and far between, and when they do occur, they don't tend to last long periods of time. In 2014, South Carolina saw a crazy freak event that just about shut the entire state down. Known appropriately as "The Ice Storm of 2014", this storm resulted in a loss of power for more than 151,000 homes. During this event, some areas of the state were coated in up to one inch of ice, which, for this region, is unusual. Need some ideas for cool stuff to do this winter in South Carolina? Take a look at this list for some wintertime inspiration.