South Carolina's Wild Pig Population Has Spread Into All 46 Counties And The Numbers Are Disturbingly High
Just when we're getting used to the idea of alligators creeping up onto front porches here in South Carolina, there's more to contend with. It seems pigs have arrived and the numbers are not pretty! In fact, wild pigs in South Carolina are on the rise and you'll probably want to keep an eye out for them. While bears climbing up on back decks to empty bird feeders is certainly alarming, the idea of wild pigs might be even worse! Of course, if coyotes making themselves at home if you leave your door open scares you, buckle up!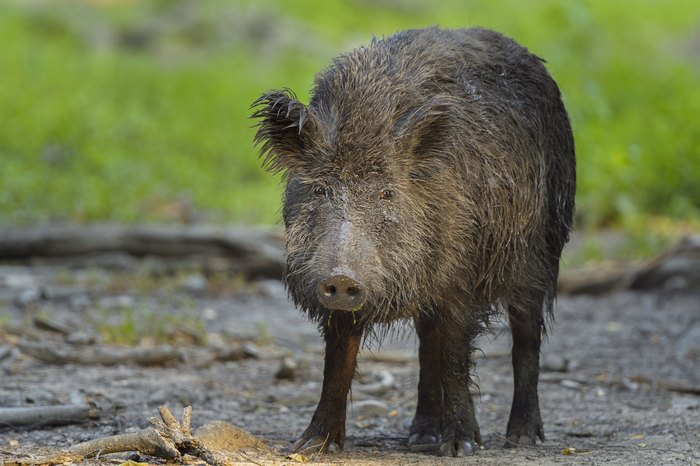 Did you have any idea how out of hand the wild pig population is in South Carolina? More importantly, ever see one of these in the wild? How about in your own backyard? Weigh in with a comment in our Facebook thread!
For another creature that's rapidly spreading across the state, keep reading: More And More Armadillos Are Being Spotted Throughout South Carolina And Here's What You Should Know.
OnlyInYourState may earn compensation through affiliate links in this article.
Nature in South Carolina
December 30, 2022
Wild pigs aside, exploring the natural wonders of South Carolina is a great way to enjoy the state.
Which state parks should I visit in South Carolina?
You should visit every state park in South Carolina! While that might not be possible, there are a few you can put on your bucket list to start with. Caesars Head State Park, the largest state park in the state, is a great option for those looking to get outside. If offers 7,467 acres of beauty. The South Carolina Sandhills in Cheraw State Park are a unique natural feature of the state, making it a must-visit. Despite being hugely popular, Hunting Island State Park offers peace and quite making it another you simply must see. These are all great options, but there are plenty of others you'll want to add to you bucket list!
What are the best beaches in South Carolina?
The best beaches in South Carolina offer beauty, fun and lots of fresh air. Some of our favorites include:
Nothing beats a day at the beach, but waking up in the sand to the sound of crashing waves is something extra-special. Fortunately there are lots of spots where you can camp on the beach in South Carolina.
What are the most beautiful lakes in South Carolina?
The most beautiful lakes in South Carolina can be found in all corners of the state. Some of the most notable include: