An Underrated Getaway In South Carolina, Coligny Beach Park Has The Whitest, Most Pristine Sand
For locals and natives alike, when it comes to the twenty-plus beaches along the South Carolina coast we're basically creatures of habit. But why not break out of that normal routine for once and head to a beach you probably wouldn't consider – unless you live near Hilton Head. On the other hand, visitors to our state probably know this beach well since it's right in the middle of a popular tourist area. Here is where you can find the whitest sand in South Carolina: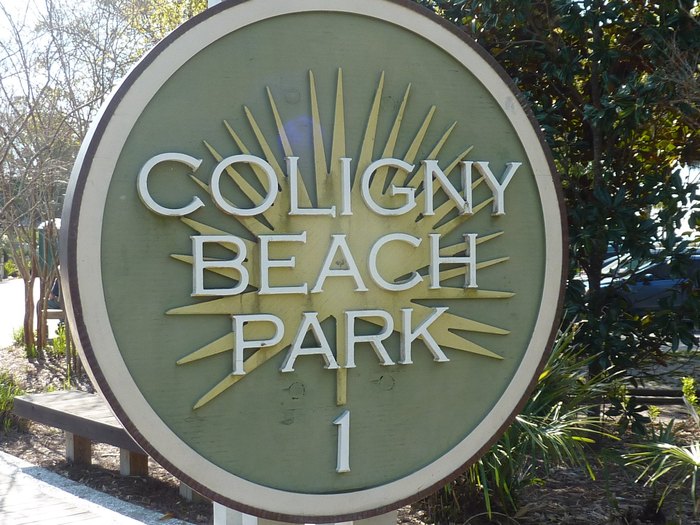 Have you sunk your toes into the whitest sand in South Carolina? What's your favorite beach in the Palmetto State? Would you ever consider heading to this one for the day? Share your thoughts with us in the comments below!
If you were thinking about something a little more secluded than this beach, why not try this one getaway in South Carolina that'll make you feel like you're in a tropical paradise.
OnlyInYourState may earn compensation through affiliate links in this article.
Address: Coligny Beach Park, 1 Coligny Circle, Hilton Head Island, SC 29928, USA
Whitest Sand In South Carolina
July 31, 2020
What are the most beautiful beaches in South Carolina?
It's no secret that the best beaches in South Carolina are some of the most popular in the country. They are beautiful and great for a summer day out. Some great beach options include Folly Beach, known for some of the best surfing in the Charleston area, and Edisto Beach, which is great if you're looking for peace and quiet. Myrtle Beach is by far one of the most popular and for good reason - there's a lot to do, stunning views, and great restaurants. If you're looking for a less busy spot with equally as lovely shores, try Huntington Beach State Park. There's plenty of space on the sand.
Where can I find the bluest water in South Carolina?
With a combination of pristine sands and deep blue waters, you might as well have found the most beautiful beach in South Carolina. Coligny Beach may have the whitest sands, but you'll find the deepest blue waters at Kiawah Island. The island has a public beach that gives you access to a place with some of the whitest sands and the most tropical waters. The waves that crash onto the beach come from the deep, blue ocean and you can relax there all day long. There are misconceptions that the island is entirely private, but that is simply not the case. The public beach requires no passes to get to and all you have to do is pay the daily parking fee to enjoy this place.
What are the most popular beaches in South Carolina?
While it's great to find those hidden gems, like an underrated beach in South Carolina not many people know about, popularity doesn't happen for no reason. There's a good reason that the Palmetto State's most popular beaches are as well-loved as they are, usually for their great views, abundant amenities, and easy access to fun activities, shopping, and good eats. Myrtle Beach is known nationwide as a fantastic destination for younger folk, and with so many attractions and restaurants, it's no wonder why. Hunting Island State Park is a very popular spot, as well, with white sands and even a lighthouse you can visit.