Take This Unforgettable Road Trip To 6 Of South Carolina's Least-Visited State Parks
What's the advantage to visiting one (or six) of South Carolina's least visited state parks, you ask? How about fewer people to share the landscape? If you're in the mode to seek out less traveled spots throughout the state, then take this little road trip to six little-known state parks in South Carolina. Load up the car and let's get going.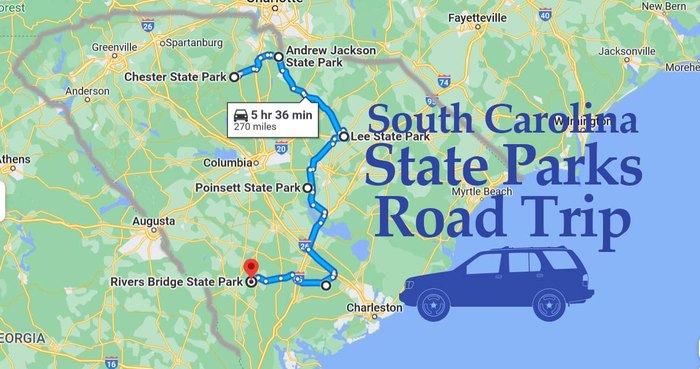 One more thing, in case you're unaware: South Carolina offers park passports that allow entry into any state park for everyone in the passholder's vehicle. For one price you can purchase an All Park Passport, or double down to entry into just 35 of the parks for a little less money. Learn more on the official website for South Carolina Parks. Of course, you can still pay per park entrance as you arrive… that's always an option, too.
What's your favorite state park in South Carolina? Let us know!
OnlyInYourState may earn compensation through affiliate links in this article.