More Than 14,000 Inmates Died Inside The Walls Of This Old City Jail In South Carolina
Built in 1802 and established as the Charleston City Jail (now called the Old City Jail), the eerie, haunting old building that still stands at 21 Magazine Street in Charleston has quite a harrowing past. But that's not all: prior to the construction of the Old City Jail, the four acres on which it sits served as one of the first official Potter's Fields for the city. In 1698, long before the jail was built, the city began sending indigent residents or sailors or travelers who died with no family nearby over to be buried in unmarked, anonymity forever.
The Charleston Public Library has a detailed article about it here. According to the article, in 1746 brick barracks were built on top of those graves — and then in 1802, the jail was built.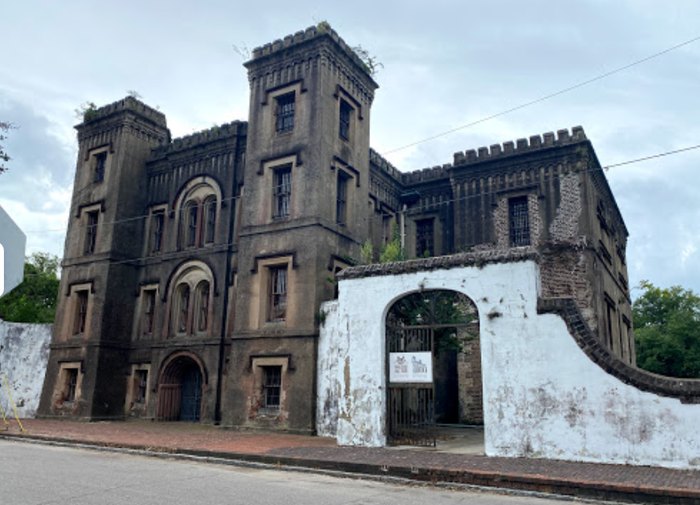 As for those 14,000 souls — including the ones that reportedly have yet to pass over and remain on the property — well, any amateur or professional ghost hunter will tell you that construction only makes ghosts get much more active. And as for the unmarked graves of the indigent residents of Charleston as well as travelers and more that were buried in unmarked holes in the ground on this four-acre plot of land long before the jail was built? There's been no mention of reinterring the remains that are still accessible.
Did you know so many people reportedly died at the Old City Jail or that long before the jail was built these four acres were one of the very first official public burial grounds established by Charleston?
OnlyInYourState may earn compensation through affiliate links in this article.
Address: Old Charleston Jail, 21 Magazine St, Charleston, SC 29401, USA