River Island Adventures In South Carolina Is Officially Open And Here's What You Need To Know
We're fortunate to live in a state where, within a few hours of specific locales, you can be padding under centuries-old live oak trees on a scenic coastal river – or hiking in the mountains to the highest point in South Carolina. This year, especially, the need to determine what parks, trails, and businesses are fully operational or open has pushed to the forefront of planning any kind of adventures.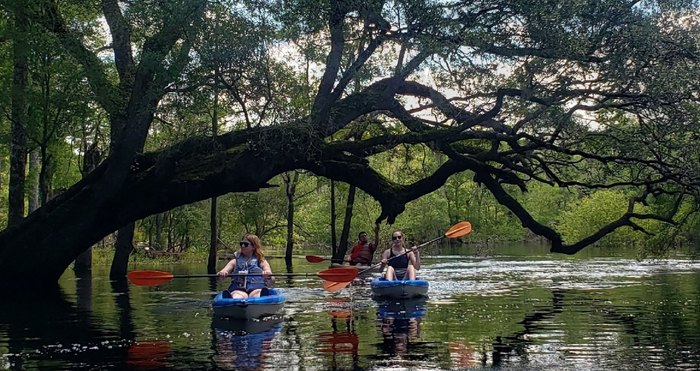 River Island Adventures is open Monday through Saturday from 10 a.m. to 7 p.m. and, even though it's located in Longs, it's still only seven miles from the ocean in North Myrtle Beach. Learn more and make a reservation by visiting the official website for River Island Adventures. Follow on Facebook here.
Address: 1249 Vera Rd, Longs, SC 29568, USA