A Hike To This Old Mill In South Carolina Is Like Stepping Back In Time
If you love history — and waterfalls — then you'll definitely want to add a hike to Raines Mill to your bucket list in the coming year. (This historic old mill in South Carolina is under a renovation. Photos below were posted in 2020.) A short hike leads to the mill, where you'll be astounded by the giant hemlock trees, the enormous, 40-foot metal water wheel, and the mill itself.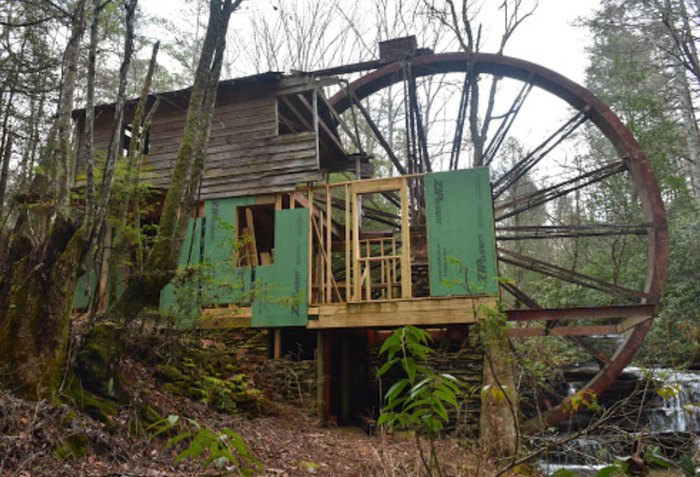 If you're concerned about traveling on private property, the owners are aware that folks hike to admire the mill on a regular basis. They state the fact at this link, on kickstarter, where they are seeking donations to help in funding the restoration. Their concern for the public's safety is among the many reasons they are restoring the building. Feel free to make a donation, and be sure to see the many incentives (including overnight camping bonuses they offer for certain donation levels) offered to those who give.
Have you hiked to Raines Mill? What a find, right?!!
Looking for more history hiding in the forests of South Carolina? Hike to the abandoned ruins of a once thriving resort on this trail found in one of South Carolina's state parks!
OnlyInYourState may earn compensation through affiliate links in this article.
Address: 34.81750, -83.24559
Address: Mountain Rest, SC 29664, USA