These 10 Charming Pumpkin Patches In South Carolina Are Picture Perfect For A Fall Day
Autumn in South Carolina offers many opportunities to get outside in cooler weather and enjoy a variety of activities. With fall festivals, corn mazes, and now these 10 best pumpkin patches in South Carolina you can have a fun-filled, action-packed season. Enjoy!
Here are 10 pumpkin patches for you to visit in the Palmetto State.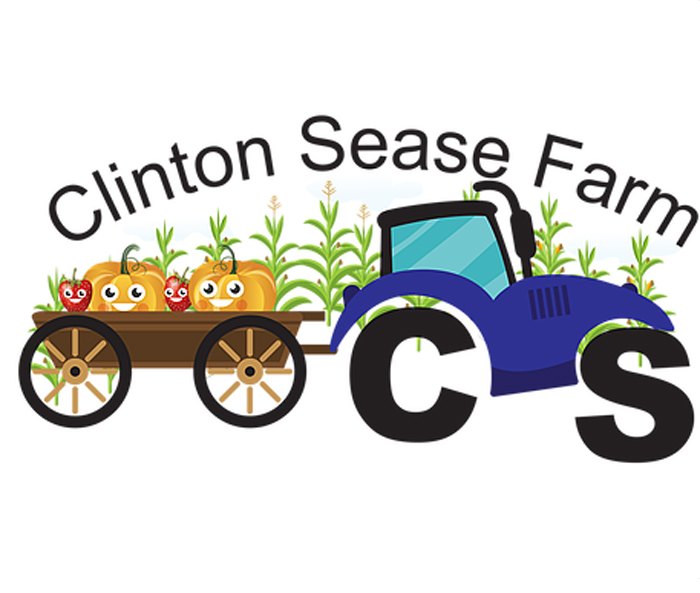 Here's hoping you have a spectacular fall season! Have you been to any of these great pumpkin patches in Soth Carolina yet? If we missed one, then feel free to add to our list in our comments below or on Facebook.
One more fun thing to consider is the Pumpkin Patch Express train ride that ends up in a pumpkin patch filled with games and pumpkins you can pick!
Address: 1576 Sea Island Pkwy, St Helena Island, SC 29920, USA
Address: 1120 Brick Church Rd, Gable, SC 29051, USA
Address: 1650 Filbert Hwy, York, SC 29745, USA
Address: 2575 Lowrys Hwy, Chester, SC 29706, USA
Address: 382 Olde Farm Rd, Lexington, SC 29072, USA
Address: 2641 Cooper Store Rd, Moncks Corner, SC 29461, USA
Address: 2480 North Highway 11 West Union, SC 29696
Address: 29247 SC-151, McBee, SC 29101, USA
Address: 1515 Denver Rd, Anderson, SC 29625, USA
Address: 2620 Hanscombe Point Rd, Johns Island, SC 29455, USA
Fall In South Carolina
August 24, 2022
Fall in South Carolina
South Carolina is beautiful in the fall. Simply being outdoors in the cooler air is a welcome change after summer. Also, many feel that the transition leaves go through can inspire both introspection and the urge to get out and explore. The leaves that were recently green and vibrant are now changing into more colorful versions of themselves. Grab a sweater and make the most of the season!
Are there train rides in South Carolina?
Taking a train ride is a fun and inclusive way to go sightseeing. Everyone can partake in the action. The article 5 Incredible South Carolina Day Trips You Can Take By Train gives you a few options for cool train rides in South Carolina during the fall or anytime.
What are some good South Carolina road trips during the fall?
Drive down any road during the fall and you can see the state in all its glory. However, a planned road trip in South Carolina is even better. The trip staked out in the preceding link takes you from Gaffney to Lake Hartwell State Park. There is so much to see and all of it is washed in fall colors.
Another, shorter South Carolina road trip is found in the article This Dreamy Road Trip Will Take You To The Best Fall Foliage In All Of South Carolina. It will only take 90 minutes each way and runs from Seneca to the Oscar Wigington Overlook. It is filled with incredible landscapes.
What are some popular Fall Activities in South Carolina?
There's a lot to do in the fall in South Carolina. The ideas above are definitely worth your consideration, but there's more. Waterfalls are magical in the fall. There is Oktoberfest too. You might want to drive on a haunted road. Hiking is, of course, wonderful this time of year. You will find each of these options and more in the linked article Here Are The 14 Very Best Things You Can Possibly Do In South Carolina This Season.
Address: 1576 Sea Island Pkwy, St Helena Island, SC 29920, USA
Address: 1120 Brick Church Rd, Gable, SC 29051, USA
Address: 1650 Filbert Hwy, York, SC 29745, USA
Address: 2575 Lowrys Hwy, Chester, SC 29706, USA
Address: 382 Olde Farm Rd, Lexington, SC 29072, USA
Address: 2641 Cooper Store Rd, Moncks Corner, SC 29461, USA
Address: 2480 North Highway 11 West Union, SC 29696
Address: 29247 SC-151, McBee, SC 29101, USA
Address: 1515 Denver Rd, Anderson, SC 29625, USA
Address: 2620 Hanscombe Point Rd, Johns Island, SC 29455, USA