The Unique Park Everyone In South Carolina Should Visit At Least Once
Editor's note: This article was originally published in October of 2016. Since that time, this park has posted on their website that they have no public hours and are closed from January through October – reopening in November and December for their holiday lights only.
There's an animal park in the upstate that gives new meaning to the terms "interactive" and "hands-on." Hollywild Animal Park just outside Spartanburg, South Carolina is home to more than 500 animals, most of whom roam freely around the property. This engaging and fun park is one that everyone in South Carolina should visit at least once.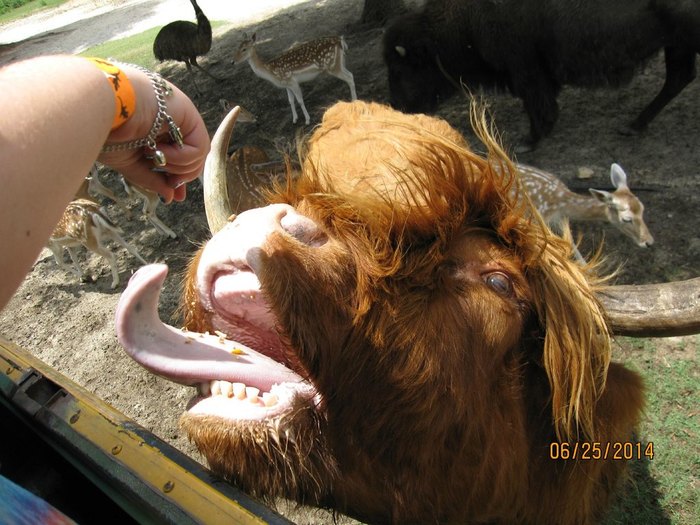 Hollywild Animal Park is a unique experience that gets you so close you can hand feed animals like zebras, emus, bison, watusi, Scottish highlander cattle, deer and many more. If you haven't visited this amazing park yet, the regular season hours (March – October) end October 23, 2016 and they are only open on weekends. The park will be closed from October 24, 2016 to November 16. The Hollywild Lights Safari runs from November 16, 2016 – January 2, 2017. The park is located at 2325 Hampton Rd, Wellford, SC 29385. More information can be found here at their website and on their Facebook page.
OnlyInYourState may earn compensation through affiliate links in this article.