12 Charming Small Towns In South Carolina You Simply Can't Ignore This Year
Each year promises to be full of high adventure, exploration, and hopefully enough time on your hands to just relax and enjoy life. And there is no better place to explore than the charming towns right in your own backyard. The following list is guaranteed to point you in the right direction to 12 small towns in South Carolina to visit this year. Let's go!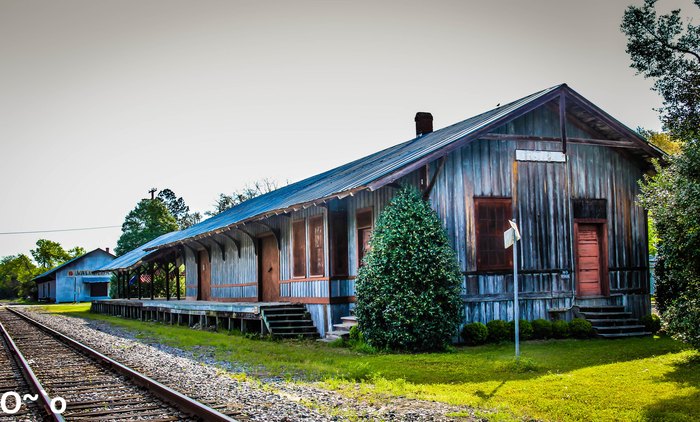 Small towns in the Palmetto State are filled to the brim with unique and exciting adventures. And we have listed the best small towns in South Carolina to visit. Which ones have you checked off your list?
For one more fun small town discovery, check out the Fountain of Youth hiding in this small South Carolina town.
Address: Travelers Rest, SC, USA
Address: Cope, SC 29038, USA
Address: Pawleys Island, SC, USA
Address: Smyrna, SC 29743, USA
Address: Bluffton, SC, USA
Address: Chester, SC 29706, USA
Address: Walhalla, SC, USA
Address: Santee, SC 29142, USA
Address: Hampton, SC 29924, USA
Address: Hemingway, SC 29554, USA
Address: Yemassee, SC, USA
Address: Edgefield, SC 29824, USA
Small Towns in South Carolina to Visit
September 18, 2022
Besides Pawleys Island, are there more haunted small towns in South Carolina?
While Pawleys Island is filled with its own chilling haunted stories and folklore, Charleston is perhaps the most haunted town in South Carolina. And though it's not a small town, if you're a paranormal enthusiast, you'll find the story behind the Old Charleston Jail intriguing. Additionally, there are mansions, schoolhouses, churches, and more with bone-chilling tales that you can explore. Here's a previous article that lists a few of the most haunted places in Charleston. On the other hand, Anderson is a small town in South Carolina with one of the most terrifying legends in the state. It's about a bridge famously known as Cry Baby Bridge located above the Rocky River in the town. Today, nature has reclaimed the structure, but the frightening stories still live on. The most chilling includes the legend about a mother who tossed her baby into the river below. And her ghost can be seen dressed in white searching for her missing baby. Some residents have also reported hearing cries coming from the area, hence the reason for the name Cry Baby Bridge. Read more about this haunted small town in South Carolina.
Which small town in South Carolina is the best place for a weekend trip?
South Carolina is known for its overwhelming charm, and it's filled with some gorgeous small towns, and all of them are worth a visit at least once. Towns like Bluffton, Edgefield, and Chester have unique attractions to offer its yearly visitors. You'll find quaint galleries, historical sites, festivals, and more in these towns. Regardless of what kind of traveler you are, you'll find a small town in South Carolina that will please your needs. For instance, if you love coastal towns, Edisto Island will be ideal for a weekend trip. You can enjoy the charm of a small town as well as the relaxing and laid back vibes of the beach. In addition to the beach, there are wildlife preserves as well as Edisto Beach State Park, where you can immerse yourself in nature. And not to mention the iconic restaurants like Whaley's, where you can eat the freshest seafood in the state. All around, Edisto Island is the perfect mix of small town charm and a relaxing beach destination. You can read more about this delightful small town in South Carolina.
Address: Travelers Rest, SC, USA
Address: Cope, SC 29038, USA
Address: Pawleys Island, SC, USA
Address: Smyrna, SC 29743, USA
Address: Bluffton, SC, USA
Address: Chester, SC 29706, USA
Address: Walhalla, SC, USA
Address: Santee, SC 29142, USA
Address: Hampton, SC 29924, USA
Address: Hemingway, SC 29554, USA
Address: Yemassee, SC, USA
Address: Edgefield, SC 29824, USA