9 South Carolina Natural Wonders You Need To Add To Your Outdoor Bucket List For 2020
If it feels like you're already into the month of May but your year of adventure has yet to begin, then just know you're not alone. We're all waiting patiently and plotting both long and short trips to places we may, truthfully, have taken for granted before the pandemic hit. But things happen and our perspective changes, right? As your ever-growing bucket list evolves, be sure to add to it at least some of the following natural wonders in South Carolina – and prepare to enjoy them to the fullest.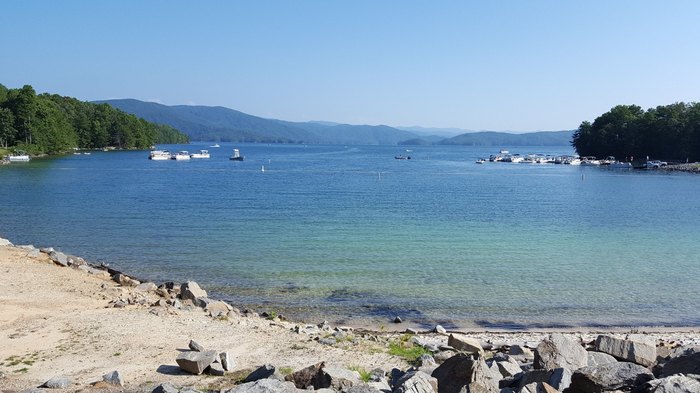 Prepare for a world of adventure as you explore some of South Carolina's most beautiful natural settings and best features this year!
OnlyInYourState may earn compensation through affiliate links in this article.
Address: Devils Fork State Park, 161 Holcombe Cir, Salem, SC 29676, USA
Address: Angel Oak Tree, 3688 Angel Oak Rd, Johns Island, SC 29455, USA
Address: Jones Gap State Park, 303 Jones Gap Rd, Marietta, SC 29661, USA
Address: Cypress Gardens Road, Cypress Gardens Rd, South Carolina 29461, USA
Address: 40 Acre Rock Heritage Preserve, 2207 Conservancy Rd, Kershaw, SC 29067, USA
Address: Congaree National Park, South Carolina 29061, USA
Address: Table Rock State Park Rd, Pickens, SC 29671, USA
Address: Fred W. Symmes Chapel aka "Pretty Place", 100 YMCA Camp Rd, Cleveland, SC 29635, USA
Address: Folly Beach, SC, USA