Get Sucked Into The Weird Part Of The Past By Visiting The Unique Macaulay Museum Of Dental History In South Carolina
Believe it or not, some people really find going to a dental office as an absurdly frightening experience. (You know who you are… ) But perhaps a look at how dental procedures were done in the 1800s and early 1900s will help alleviate some stress and then, suddenly, that tiny little power drill to remove a cavity won't seem as intimidating.
Step into a weird and undeniably uncomfortable part of the past when you visit the hidden dental museum in Charleston that showcases everything from a foot-powered dental drill to old tools like a hammer with an ice pick on the other side. If this doesn't make you appreciate modern dentistry techniques then well, we don't know what will. Let's check it out below…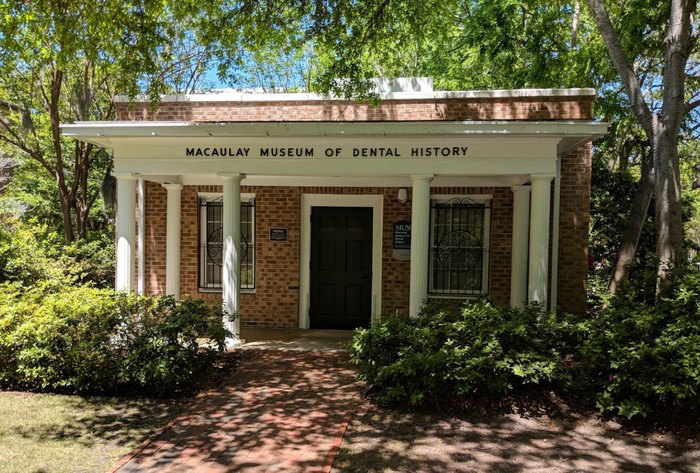 Are you intrigued enough to seek out this weird little museum on your next visit to historic Charleston? It's open Monday through Friday for self-guided tours from 10 a.m. to 4 p.m. You'll need to visit the Waring Historical Library at 175 Ashley Avenue for access to the museum. It's always best to call ahead for an appointment to make sure staff is available to provide access. The number is (843) 792-2288. Learn more at this link!
Love wacky and wonderful odd museums? Visit the button museum in Bishopville to see the work of a legendary artist obsessed with covering everyday items with, you guessed it, buttons!
Address: 177 Ashley Ave, Charleston, SC 29425, USA
OnlyInYourState may earn compensation through affiliate links in this article.