Landrum Is The One South Carolina Town Everyone Must Visit This Fall
South Carolina is small enough in geography to pick up on the coast early in the morning and be in the mountains by noon – easily. But for fall foliage viewing, you may want to reconsider a day trip and extend it to at least an overnight, if not the entire weekend. If there's one town in the mountains that doesn't disappoint (especially in autumn), it's Landrum. This is the one tiny town everyone in and from South Carolina should experience this fall.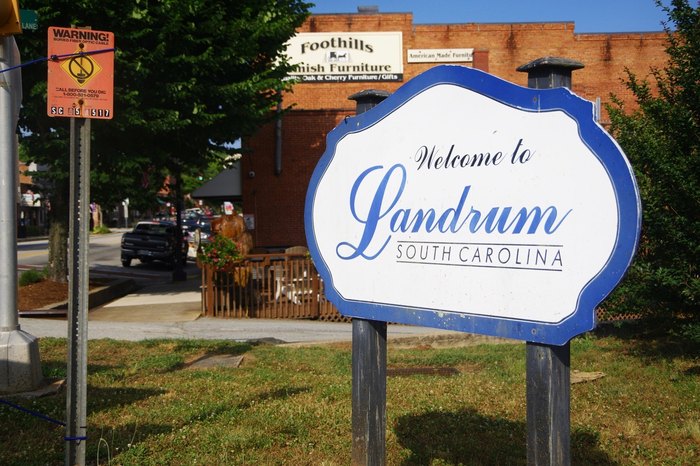 Are you planning a pilgrimage to see the fall colors in western South Carolina this year? Spend a day, a night, or the whole weekend in Landrum and enjoy it to the fullest!
OnlyInYourState may earn compensation through affiliate links in this article.
Address: Landrum, SC 29356, USA
Address: Campbells Covered Bridge, 171 Campbell Covered Bridge Rd, Landrum, SC 29356, USA
Address: Landrum Eclectics, 601 W Rutherford St, Landrum, SC 29356, USA
Address: 101 E Rutherford St, Landrum, SC 29356, USA
Address: The Red Horse Inn, 45 Winstons Chase Ct, Landrum, SC 29356, USA
Address: Blue Wall Preserve, Landrum, SC 29356, USA
Address: Stone Soup, 1522 E Rutherford St, Landrum, SC 29356, USA