This Mouthwatering Ice Cream Trail In South Carolina Is All You've Ever Dreamed Of And More
The return of warm weather means many things for South Carolinians.
For some South Carolinians, it's the return of endless possibilities for outdoor fun. But for all of us it's a return to our childhood, a time when a frozen treat could wipe out all the worries of the day. We all love retreating back to the place in our lives when Dad would pile us in the car for a drive to get that frozen treat that would make summer seem like the be-all to end-all. For a return back to those days, follow this ice cream trail through South Carolina and eat your way through a revival of those great youthful days of your childhood.
We've put together the ultimate ice cream road trip through South Carolina and you won't be able to resist the treats on this trek through the Palmetto State.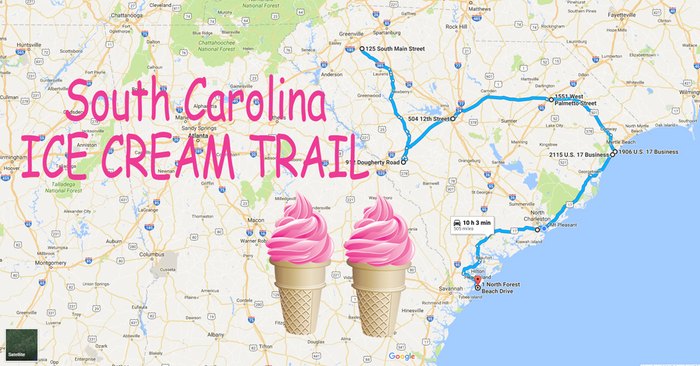 If ice cream is your first love then you've undoubtedly made your way all they way through this amazing Ice Cream Trail in South Carolina. Devoid of ANY franchises, this Ice Cream Trail is a sure pleaser! Have you been to the spots listed on this trail? We'd love to know in our comments!
OnlyInYourState may earn compensation through affiliate links in this article.