Step Inside A 1790s Ghost Town To See The Rubble That Remains Of Pinckneyville, South Carolina
Most people don't know there's a ghost town located deep in the woods in the northern part of Union County – or that it was one of the oldest settlements in the back country of South Carolina. In the years following the American Revolution, the previous prevailing system of justice in what became the new state of South Carolina was primarily doled out all the way over on the coast in Charleston. But that changed after the war and a series of courthouse towns were established all over the state. Pinckneyville was a courthouse town established in 1791.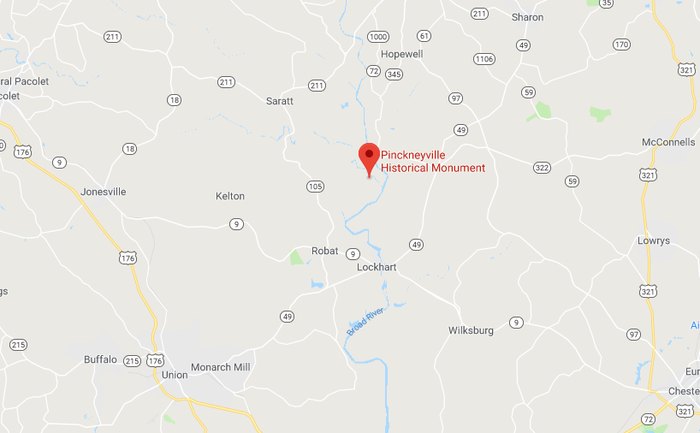 For more on this fascinating (and somewhat creepy) ghost town in South Carolina, including the tale of a two-family, long-standing feud, keep reading here.
Please note, if you decide to go check this site out in person, there may be restricted areas where you'll find No Trespassing signs.
OnlyInYourState may earn compensation through affiliate links in this article.
Address: Pinkneyville Rd, Jonesville, SC, USA