South Carolinians Should STILL Expect Extra Cold And Maybe Even Snow This Winter According To The Farmers' Almanac
We all know that winter in South Carolina can be famously unpredictable. In the last few years, the southeast has seen some wild winter weather, with occasional unseasonably warm holiday seasons and also events like "Snowmaggedon." What should we expect for this year's South Carolina winter weather predictions? Will we be getting warmer temperatures? Could it be colder than usual? Could there maybe even be snow in the 2022-2023 winter season in the Palmetto State? The answer to all those questions is yes.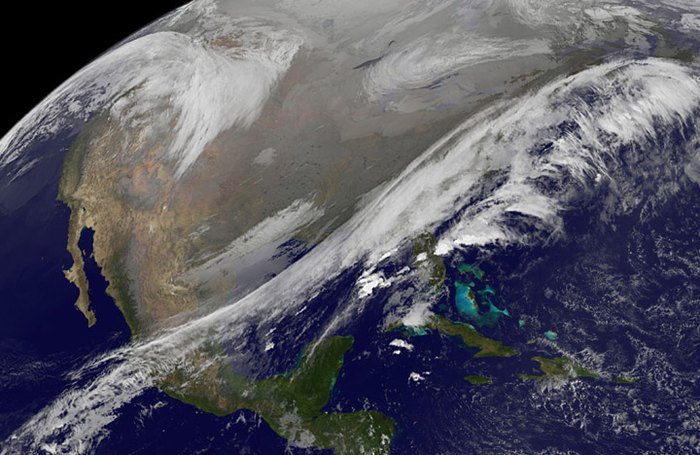 What are your South Carolina winter weather predictions for 2022-2023? Are you hoping for tons of snow, or crossing your fingers that it's an unseasonably warm year? You never know what you'll get in the Palmetto State: we could be wearing shorts at Christmas or building snowmen!
OnlyInYourState may earn compensation through affiliate links in this article.
Winter in South Carolina
December 10, 2022
What is winter in South Carolina like?
Winter in South Carolina can vary dramatically depending on where in the state you are. The coastal regions such as Charleston and Myrtle Beach very rarely see snow or frigid weather, and it's not uncommon for people to wear shorts year-round there. Some of the areas that are further inland tend to get at least a few snowfalls each year. It's worth noting that the winters in South Carolina are fairly short and the very cold spells tend to not last more than a month at most.
What are some fun things to do during winter in South Carolina?
There are so many great winter activities in South Carolina that the whole family can enjoy:
Does it generally snow in South Carolina?
The western regions of South Carolina that are farther inland generally see snow at least once a year. Sometimes, the weather can be unusually cold here. In 1985, there was a particularly frigid winter in South Carolina that saw temperatures stay well below zero for several days on end. Even the coastal areas of the state got snow and set low-temperature records that winter!