The One Of A Kind Market You Won't Find Anywhere Else In South Carolina
South Carolina is home to various flea markets, farmers markets, and craft fairs all around the state. Markets like these are a melting pot for cultural flair, for finding locally made and sourced items, and as a meeting spot for communities to come together. One of the best flea markets in South Carolina, however, might just be Charleston's City Market. Charleston's City Market has been a melting pot for all of the above since 1804. In the beginning, the sheds that make up this popular city market primarily housed meat, vegetable, and fish vendors, each paying $1.00 per day for their space – $2.00 if their table had a marble slab. Today, not much has changed in the market. The buildings erected centuries ago remain a major center of commerce making this market one-of-a-kind for shopping in South Carolina.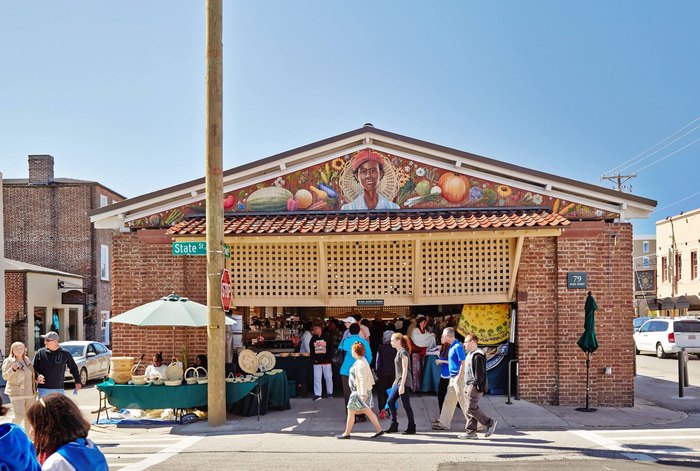 Charleston City Market
More Information, including hours
Have you been to Charleston's #1 attraction, The Charleston City Market? We'd love to hear about your experiences and see your photos in our comments! Do you think this is one of the best options for shopping in South Carolina?
A perfect time to wrap this market into a visit to Charleston would be during the annual Spoleto USA Festival and Piccolo Spoleto Festival. There's Nothing Better Than This Epic Festival In South Carolina.
OnlyInYourState may earn compensation through affiliate links in this article.
Address: Historic Charleston City Market, 188 Meeting St, Charleston, SC 29401, USA
Best Flea Markets In South Carolina
September 04, 2021
Where can I find the best thrift stores in South Carolina?
Thrifting in South Carolina can certainly become a fun and rewarding hobby. There is nothing quite like visiting your local thrift and unearthing some hidden treasures along the way. We have 13 South Carolina thrift stores that offer all types of unique shopping experiences. Whether you're looking for something particular or you just want to see what you can find, these thrift stores will take you on a journey. From giant warehouses to small, hidden gem shops, these thrift stores are each wildly different from the next.
Where can I find unique shopping destinations in South Carolina?
What if we told you that you can find some truly unique shopping in South Carolina in one incredible town? In Spartanburg, South Carolina, there are over 15 different thrift and consignment stores to choose from. Who would've thought this small town is one of the best shopping destinations in the state!? A few of the shops you can peruse during your trip to Spartanburg include Brown Roof Thrift, Spartanburg Community Thrift Store, and Patti's A-Z Surplus Thrift to name a few. You can make an entire shopping weekend out of one trip to this small SC town.
What are the best little-known flea markets in South Carolina?
South Carolina flea markets are some of the best around. Not only do you have a chance to find one-of-a-kind items, but you also might stumble upon a vintage treasure or two. We have 19 flea markets in South Carolina that are worth checking out, ranging in size from a local shop to a gargantuan setup. If you're looking to spend all day shopping in South Carolina, then check out Florence Flea Market, which is massive unto itself. On the smaller side of things, Bonanza Flea Market in Manning still has a wide variety, but in a smaller space.