Watch Baby Pelicans Play On A Guided Three-Hour Kiawah River Cruise In South Carolina
If there's one thing you never tire of seeing along South Carolina's coast – whether you live here like I do or you're a visitor – it's pelicans. Pelicans are fascinating creatures! So when I got the coveted honor of taking a baby pelican cruise in South Carolina with Coastal Expeditions, I accepted the offer without hesitation. Not only would it be my first time visiting the island preserve that operates as a breeding ground for thousands of pelicans each year, but the voyage would also land me on the beautiful and scenic Kiawah River for three glorious hours.
In preparation for this fun day on the water, I dressed in appropriate attire for a day in the heat and summer sun, packed sunscreen, and made sure my phone had a full charge for the keepsake photos and videos I'd be taking along the way. In hindsight, I wish I'd followed Coastal Expeditions' suggestion to bring along binoculars – but the tour's guide, Jackie, was kind enough to allow others to use hers so I wasn't completely in the dark for up-close views of the babies.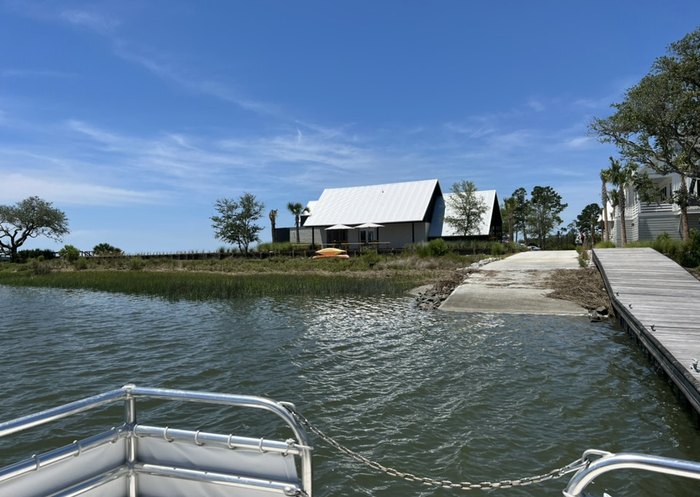 Did you know about this Baby Pelican Cruise in South Carolina? This is the third year for the cruises to Bird Key Stono Heritage Preserve. The cruises only take place for a number of weeks during the summer season. Things to know before you go: If you have small children, the cruise is lengthy and snacks are a good idea. Also, if you have binoculars, bring them. You'll want to see those babies up close! And finally, feel free to bring a cooler, but there's no need to if you're just bringing water. Coastal Expeditions had two coolers of water for guests on the vessel I was aboard.
OnlyInYourState may earn compensation through affiliate links in this article. As an Amazon Associate, we earn from qualifying purchases.
Related Articles
Explore South Carolina