Absolutely Gigantic, You Could Easily Spend All Day Shopping At All About Fabrics In South Carolina
Calling all crafting enthusiasts! Most South Carolinians don't know about the special sale that takes place each month at a ginormous fabrics distributor in Williamston. But it's worth checking out and could even be considered the best fabric store in South Carolina. The wholesale outlet is known as All About Fabrics but it features much more than just rolls of fabric.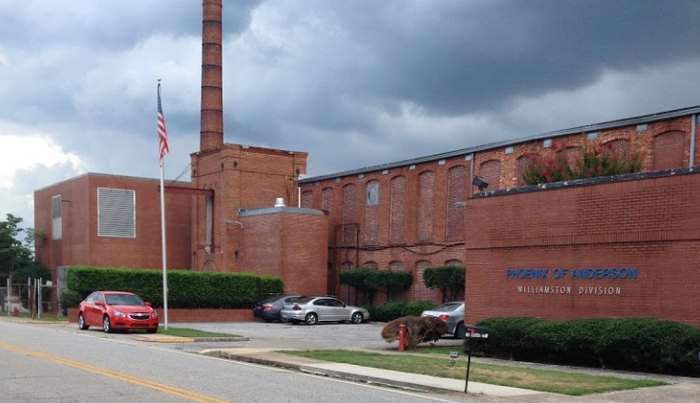 The next sale might only be a few days away! Check out all of the details on the All About Fabrics Facebook page! If you're wondering how long it will take you to get to All About Fabrics in South Carolina, the store is located within Phoenix of Anderson's location in Williamston (address is below). As an easy point of reference, it's located 20 miles southwest of Greenville, 15 miles northeast of Anderson, and 103 miles northwest of Columbia. You can also learn more about the outlet center from the outlet page on the official website.
Love saving money? Who doesn't?! Check out these six discount grocery stores in South Carolina!
OnlyInYourState may earn compensation through affiliate links in this article.
Address: 15 Broad St, Williamston, SC 29697, USA
Best Fabric Store In South Carolina
July 14, 2020
Where can I find the best craft stores in South Carolina?
If you're a crafter you'll be happy to know there are many places to shop in South Carolina that can meet all your crafting needs. For scrapbookers out there, visit Scrapbooking By The Sea in Myrtle Beach, South Carolina. Just about everything you could ever want in a scrapbook supply store and more is available there, so shop to your heart's content. If you enjoy jewelry making and beading, check out Beads On Cannon in Charleston for more beads and supplies than you could ever dream of. For knitters, give Yarn & Y'all in Greenville a visit for some of the prettiest yarns and knitting supplies.
Are there any quilt shops in South Carolina?
What better to make with all this fabric than some beautiful quilts? Quilts make beautiful gifts, family heirlooms, or just fun self-made pieces for your home. Luckily, along with massive fabric stores, South Carolina has plenty of quilt stores, as well. Bernina Sewing Center, located in Greenville, has everything you could want in a quilt store. Lots of bolts of fabric, sewing supplies, and even quilting classes if you're just getting started. The Jessamine Quilt Shop in Lexington, South Carolina has everything a quilter could want and more, plus some beautiful designs to inspire your next project.
What are the best fabric stores in South Carolina?
Along with this massive fabric store in South Carolina, there are many other places with loads of gorgeously designed fabrics of all sorts of materials to shop at in the Palmetto State. If you find yourself in Charleston, check out Five Eighth Seams. This fabric store has tons of quality material in a huge variety of patterns. They also host sewing classes and sell plenty of other sewing materials. The Fabric Bistro in Columbia, South Carolina has a variety of truly divine fabrics, including more high-end international fabrics that are perfect for any project, from furniture to clothing.