23 Awesome Things To Do In South Carolina… Without Opening Your Wallet
Everyone enjoys a fun day out with the family, but with that comes the mind-blowing question of what to do with the children that won't deplete your bank account. We have all been there. The children are extremely bored and don't know what to do with themselves. You are tired of being in the house as well and all you would like to do is get out and go someplace different. Money can be an issue and a deterrent to happiness, but I'm here to let you know that lack of money doesn't mean a lack of happiness. South Carolina has an abundance of destinations that are free. So many so, in fact, that I couldn't put them all on here. Still, here is a decent-sized list of free things to do in South Carolina to get you started: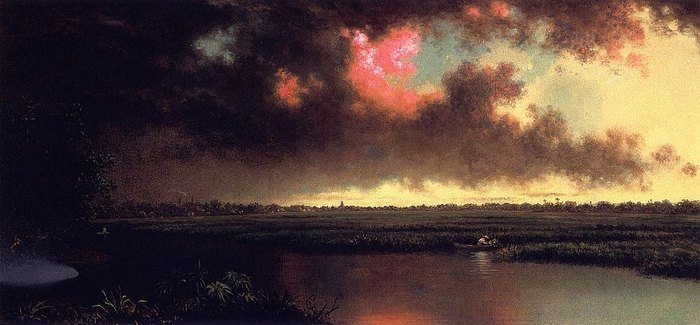 I can't promise free gas, but the locations are free to enjoy. Pack a generous picnic basket and you are all set for a day of free to low-cost fun! Don't let that tight budget get you down. Pick one of these spots, let your hair down, and laugh through the day.
Thank you to all the photographers who have taken these beautiful pictures and thank you for sharing with us. If you have more suggestions on fun free things to do in South Carolina, nominate them here.
OnlyInYourState may earn compensation through affiliate links in this article.
Address: 420 College St, Greenville, SC 29601, USA
Address: 356 Field St, Greenville, SC 29601, USA
Address: Old Sheldon Church Ruins, Old Sheldon Church Rd, Yemassee, SC 29945, USA
Address: 3671 Cherokee Foothills Scenic Hwy, Pickens, SC 29671, USA
Address: 500 Hampton St, Walterboro, SC 29488, USA
Address: Greer, SC 29651, USA
Address: 1990 Daniel Island Dr, Daniel Island, SC 29492, USA
Address: 2 Murray Blvd, Charleston, SC 29401, USA
Address: Myrtle Beach, SC, USA
Address: Botany Bay Heritage Preserve/Wildlife Management Area, Botany Bay Rd, Edisto Island, SC 29438, USA
Address: Charles Pinckney National Historic Site, 1254 Long Point Rd, Mt Pleasant, SC 29464, USA
Address: 70 Cunnington Ave, Charleston, SC 29405, USA
Address: S Irby St, Florence, SC, USA
Address: Greenville Health System Swamp Rabbit Trail, Travelers Rest, SC, USA
Address: 170 Church St, Charleston, SC 29401, USA
Address: 68 Spring St, Charleston, SC 29403, USA
Free Things To Do In South Carolina
October 07, 2020
What are the most unique things to do in South Carolina?
There are tons of cheap things to do in South Carolina that are not only affordable but also totally unique. You can walk around Charleston, for instance, and take in the history, beautiful buildings, and atmosphere of it all. It's not called America's #1 City for nothing - people love visiting! In Charleston, there is also the country's only tea plantation. You can tour it and see what goes into growing and making delicious tea. South Carolina is also home to a very special tree - the Angel Oak. It's said to be over 1,500 years old - wow!
Which hidden gems in South Carolina should I visit?
Check out some of these family-friendly things to do in South Carolina that barely anyone knows about. For example, did you know that there is a supposed Fountain of Youth in this state? Located in Blackville, South Carolina, people travel for miles to collect water from this natural spring because it's said to have special healing properties. Whether you believe in its abilities or not, the area it's in is tranquil and beautiful to accompany the sound of running spring water.
What are the coolest attractions in South Carolina?
There are many awesome South Carolina attractions that range from relaxed and enjoyable to thrilling and memorable. Pearl Fryar's Topiary Garden, located in Bishopville, South Carolina, is a joy for people both young and old. The whimsical garden is truly one-of-a-kind. For a more exciting adventure, hike to the top of Table Rock. The view you'll get from the top in this state park is worth every step to get there - it's just that stunning. People also enjoy checking out some of the many gorgeous beaches along the South Carolina coast. There are many more beyond Mrytle Beach - though that one still is worth visiting - such as Edisto Beach.