20 Stunning Waterfalls in South Carolina That Will Leave You Breathless
Most people don't realize that in our beautiful state of South Carolina, there are waterfalls to be seen. They know that there are miles of beaches and they know that there are mountains, but most never think about the waterfalls. In fact, the Palmetto State has quite a few of them. Sure, they are in the upstate, but everyone needs a break once in a while and these are worth your while! Here are the 20 best waterfalls in South Carolina: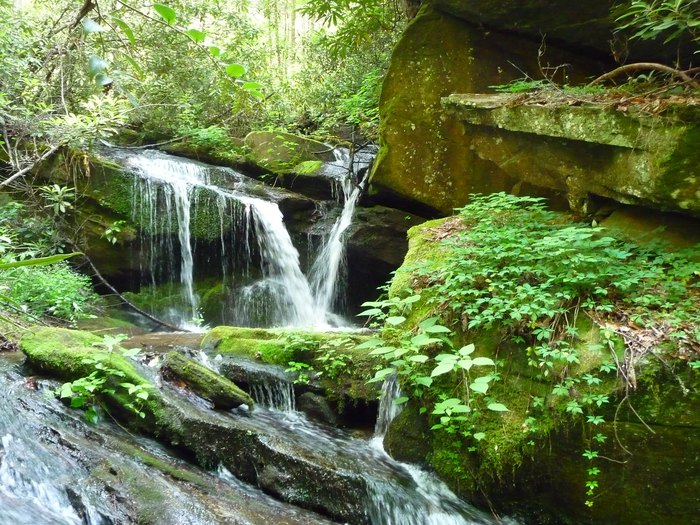 A lot of these waterfalls require some hiking to see them, if you need new boots, clothes, or pretty much any outdoor supply under the sun, check out backcountry.com.
How many of these South Carolina waterfalls have you visited? Do you know of any waterfall hikes in South Carolina? If so, make sure to share with us if you have pictures in our South Carolina Nature Lovers group on Facebook, and discover more natural scenic places in SC here.
OnlyInYourState may earn compensation through affiliate links in this article.
More to Explore
Best Waterfalls In South Carolina
Does South Carolina have any natural wonders?
There are many natural wonders in South Carolina that have inspired people for generations.
Table Rock is certainly a popular one, towering above the trees below. The view from the top is absolutely spectacular and worth hiking to see.
You can see a massive oak tree when you visit the Angel Oak on Johns Island, South Carolina. The tree is thought to be well over 400 years old and has a circumference of over 25 feet.
Speaking of old trees, you can visit some of the oldest in the world at the Congaree National Park near Hopkins, South Carolina. You can explore them on trails or by boat. Either way, the sights are gorgeous.
What are the best waterfall hikes in South Carolina?
While it's nice to be able to basically drive up to a waterfall and enjoy it with little effort, there are waterfall hikes in South Carolina that are definitely worth the miles.
Be rewarded at the end of the trail by taking hikes such as the Raven Cliff Falls Trail. At nearly nine miles long and somewhat difficult, you'll have your work cut out for you, but the views you'll see along the way - and the waterfall, of course - are all worth it.
For a much easier trail that is paved and pretty short, try the Cedar Falls Trail near Fountain Inn, South Carolina. It's considered an easy hike and will take you right past the cascading waters of the falls.
What are the best outdoor adventures in South Carolina?
Waterfalls aren't the only things you can explore and experience in the Palmetto State. There are many ways to have fun outdoor adventures in South Carolina, like visiting one of its many state parks. There are 47 state parks in the state and a national park, all of which have their own unique attractions and natural beauty. It's no secret that there are great beaches here, and you can explore the coast on your own in many ways. You have the option to lounge on the sands of popular tourist beaches or hike a trail up to a lighthouse and see some great sights and history.
Related Articles
Explore South Carolina