These 15 Haunted Places In South Carolina Will Surely Terrify You
I don't know about you, but growing up in South Carolina (in the Low Country, I might add) I was inundated with ghost stories, haunted houses, and haunted places. Much to my delight, a lot of them were right outside my back door so to speak. However, it didn't frighten me in the least, on the contrary, I became absolutely enthralled in the history of them and growing up did not diminish my interest. Here are 15 of the most haunted places in South Carolina that will send chills down your spine.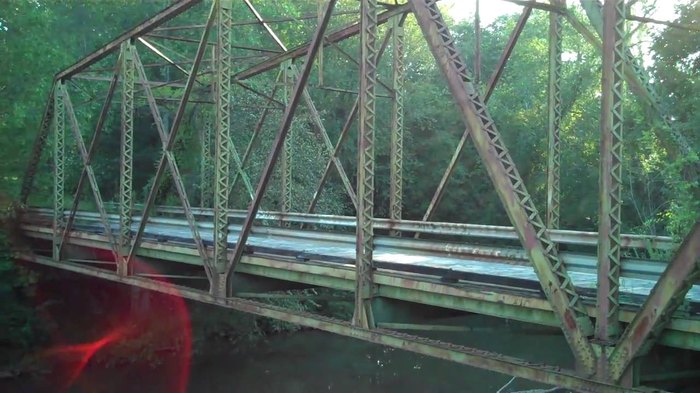 There are so many more stories to be told than just these 15 most haunted places in South Carolina. As I said, South Carolina is a historically rich state with numerous stories to be told. I'm sure that I have missed one or two of your favorite stories and I would absolutely love to hear them. If you would, please comment on your favorite ghost story, haunted building, or haunted place below and if you have a picture then it is even better!
On a side note, please understand that some of these locations are closed to the public. I, in no way, encourage you to break those rules to go ghost hunting. If you do visit any sites that are open at night, please be careful and take precautions such as a buddy or two, a phone, etc.
Which of these most haunted places in South Carolina have you heard of before? You can take an entire spooky SC road trip to experience the ghosts of the Palmetto State yourself.
OnlyInYourState may earn compensation through affiliate links in this article.
Address: South Carolina State Hospital, 2100 Bull St, Columbia, SC 29201, USA
Address: 1096 Navy Way, North Charleston, SC 29405, USA
Address: Stoney Baynard Ruins, Plantation Dr, Hilton Head Island, SC 29928, USA
Address: Crybaby Bridge, 2806 High Shoals Rd, Anderson, SC 29621, USA
Address: Moncks Corner, SC 29461, USA
Address: Oakwood Cemetery, Spartanburg, SC 29302, USA
Address: Santee, SC 29142, USA
Address: 2864 SC-34, Darlington, SC 29532, USA
Address: Smoaks, SC 29481, USA
Address: 1060 Brick Church Rd, Mayesville, SC 29104, USA
Address: Greenville, SC, USA
Address: 2 Murray Blvd, Charleston, SC 29401, USA
Address: Woodruff, SC 29388, USA
Address: Murrells Inlet, SC 29576, USA
Address: 2677 Sardis Rd, Union, SC 29379, USA
Most Haunted Places In South Carolina
June 13, 2020
What are the creepiest cemeteries in South Carolina?
If you're itching to check out some scary places in South Carolina, it's hard to beat the eeriness of a cemetery - let alone the downright terror that can be had in supposed haunted cemeteries. South Carolina has a handful of final resting places that are said to see paranormal activity. St. Philips Graveyard in Charleston, for instance, is rumored to have a ghostly woman that can be seen crying over a grave as well as the sounds of baby cries. According to an urban legend, if you circle the Cottageville Cemetery in Cottageville, South Carolina, three times and then honk your horn in the center, spirits of the dead will rise from their graves. Whether that's true or not is up for debate, but you could be the next brave person to try it.
What is the most haunted place in South Carolina?
Of all these South Carolina ghost stories, there are few more terrifying than the ones that are rumored to be true at the state's most haunted place. If the thought of a creepy cabin in the woods freaks you out, then SC's most haunted cabin will have you keeping the lights on at night. It's known as The Shamrock House, built back in 1925 as a family dwelling and is now a guest house where you can stay yourself. According to the stories surrounding it, the restless spirit of a young woman who died decades ago haunts the house. Lights turn on and off on their own, and doors are said to open by themselves. Cold spots and the sound of ghostly footsteps have spooked guests. Would you dare to stay?
Are there any ghost towns in South Carolina?
Ghost stories are fun to talk about around a campfire, but they are just that - stories. The real ghosts of South Carolina can be found in the form of ghost towns. There were many places in the Palmetto State that have been lost to time and are now dilapidated, creepy places in South Carolina that pique people's interests. Spots like Colonial Dorchester, a town founded in 1696, are now nothing but eerie ruins. That particular town met its demise during the Revolutionary War. Mountville is another abandoned town that has nothing but empty buildings left, with little to no history of it.