15 Awesome Swimming Holes In South Carolina That Are Absolutely Epic
One of the best parts about warm days in South Carolina is finding ways to cool off. If you're a fan of spending time in the great outdoors, then you'll be relieved to learn that the Palmetto State offers plenty of natural swimming holes where you can take a dip. Whether it's the base of a waterfall or a bend in the creek, you'll love the opportunity to splash around in these fantastic South Carolina swimming holes. So pack your bathing suit and a towel and let the swimming adventures begin!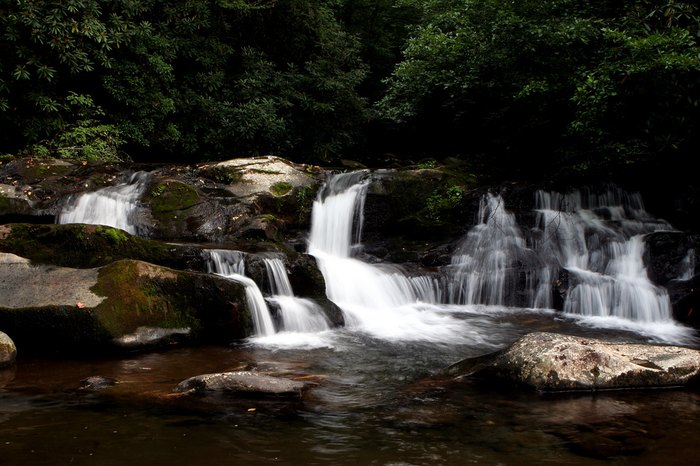 What are you waiting for? Grab that brand new swimsuit and a cooler full of drinks and sandwiches for a day of swimming and fun! Did we miss your favorite South Carolina swimming hole? Please, fill us in on all the details in the comments below!
OnlyInYourState may earn compensation through affiliate links in this article.
Address: Wildcat Wayside, 5500 Geer Hwy, Cleveland, SC 29635, USA
Address: Carrick Creek Falls, 388 Table Rock State Park Rd, Pickens, SC 29671, USA
Address: Reedy Cove Creek Lake, South Carolina 29685, USA
Address: Long Shoals Roadside Park, Scenic Hwy 11, Pickens, SC 29671, USA
Address: Parsons Mountain Lake Campground, Abbeville, SC 29620, USA
Address: Chauga River, South Carolina 29693, USA
Address: Chau Ram County Park, 1220 Chau Ram Park Rd, Westminster, SC 29693, USA
Address: Todd Creek Falls, 1330 State Rd S-39-337, Central, SC 29630, USA
Address: Cedar Shoals Creek, South Carolina 29335, USA
Address: State Park Rd, Windsor, SC, USA
Address: Barnwell State Park, Blackville, SC 29817, USA
Address: Cheraw State Park Road, Cheraw State Park Rd, South Carolina 29520, USA
Address: Oconee State Park, 624 State Park Rd, Mountain Rest, SC 29664, USA
South Carolina swimming holes
April 12, 2021
Are there any lazy rivers in South Carolina?
Whether you love the outdoors or simply an excuse to enjoy South Carolina's breathtaking landscape, there's nothing quite like a float down a natural lazy river. Plus, there are plenty of them to enjoy. One of the best is Edisto River Adventures. Floating along the iconic Edisto River, you'll feel completely transported to a realm of tranquility and natural beauty. Another great option is the Palmetto Outdoor Center in West Columbia. With rapids and exciting scenery at every turn, you'll love the chance to float down the Congaree River. For more information, check out our previous article outlining the best lazy rivers in South Carolina.
What are the best state parks in South Carolina?
One of the best ways to experience South Carolina is by visiting its many beautiful state parks. These places have incredible scenery, fun activities for the whole family, and opportunities to learn about the landscape. Some of the best state parks in South Carolina include Table Rock State Park, Caesars Head State Park, Hunting Island State Park, Lynches River County Park, Sesquicentennial State Park, Paris Mountain State Park, Andrew Jackson State Park, Musgrove Mill State Historic Site, Hunting Beach State Park, Kings Mountain State Park, Jones Gap State Park, and Poinsett State Park. Learn more about these fabulous South Carolina state parks.
What are some great South Carolina waterparks?
While South Carolina has several great waterparks to experience, one of the most unique is actually a floating waterpark. Located at Shark Wave Park, this one-of-a-kind attraction is perfect for the kiddos. From ziplining over the water to inflatable slides, and much more, this park belongs at the top of your summer to-do list. Learn more by reading our previous article.