This 51.4 Mile Road Trip Leads To Some Of The Most Scenic Parts Of Rhode Island, No Matter What Time Of Year It Is
For being the smallest state, Rhode Island sure has a lot of natural beauty. From gorgeous beaches to massive parks, and everything in between, there is so much you can see with very little drive time! This road trip will take you to 5 of Rhode Islands most scenic spots with under two hours of driving total. You can follow our custom map here, and add in any extra stops if you'd like.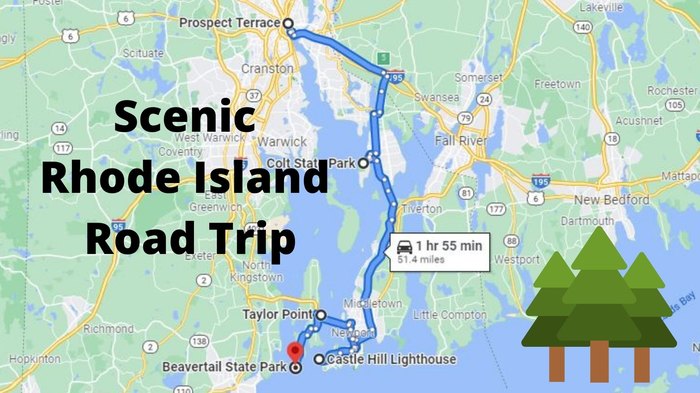 We bet you're already packing some snacks to go on this awesome little road trip to the most scenic spots in Rhode Island! Which stop are you most excited for? Are there any that we left off that you think deserves a mention? If you're a road trip lover you might want to check out this article for more ideas.
Address: Prospect Terrace, 60 Congdon St, Providence, RI 02906, USA
Address: Colt State Park, Route 114, Bristol, RI 02809, USA
Address: Castle Hill Lighthouse, 800-870 Ocean Ave, Newport, RI 02840, USA
Address: Taylor Point Lookout, 199-133 Bay View Dr, Jamestown, RI 02835, USA
Address: Beavertail State Park, Beavertail Rd, Jamestown, RI 02835, USA