You Can Stay In A Famous Haunted Farm At The Conjuring House In Rhode Island
Haunted house lovers in Rhode Island, prepare yourselves! You can now stay the night at the Conjuring House, which inspired the 2013 movie. Or you can do a Conjuring House tour. Or you can avoid the real Conjuring House at all costs. The choice is yours!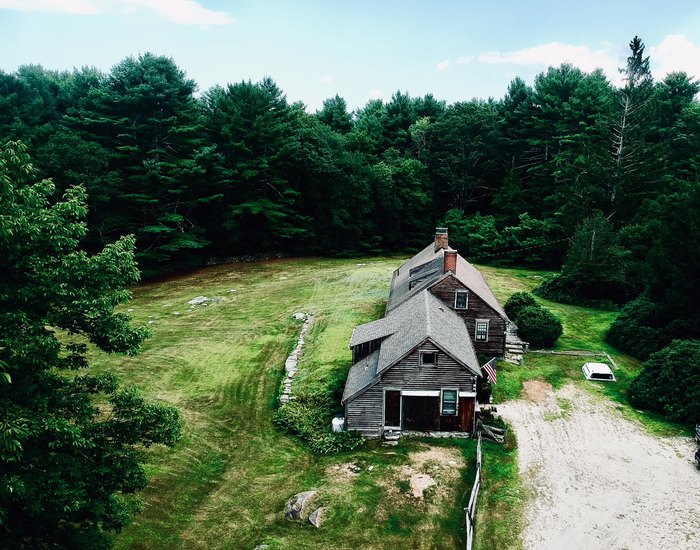 Do you have what it takes to spend a sleepless night dodging spirits in the real "Conjuring" house? Head to the website for The Conjuring House to check rates and see what's available.
Have you ever been here or taken one of The Conjuring house tours? Tell us about it in the comments!
For another haunted place to spend the night in Rhode Island, check out the The Harborside Inn.
Address: The Old Farm House on Round Top, 1677 Round Top Rd, Burrillville, RI 02830, USA
Fall in Rhode Island
September 07, 2022
What are the scariest haunted houses in Rhode Island?
Looking for some scares around the Ocean State aside from the Conjuring hour tour? There are several haunted houses in Rhode Island to check out. Like Hope's Scary Acres. Here, you'll try to evade the zombies and other ghoulish creatures on a hayride and then into a corn field.
Are there any ghost towns in Rhode Island?
Hanton City, located in Providence County, is one of several abandoned places in Rhode Island to visit. Just know that you'll definitely have to trudge a bit through the woods to find this place that nature has re-claimed. And its origins are a bit tricky too. Did it house runaway slaves, quarantine plague victims, provide refuge for Loyalists to the king of England, or something less interesting, like a town established in the 1670s who just died out? Check it out for yourself, but be sure to research its current ownership (if any) before you trespass on private property.
What are the best pumpkin patches in Rhode Island?
Nothing says fall like carving up some pumpkins. And nothing feels more authentic than going out and picking your own. Luckily, there are several pumpkin patches in Rhode Island to explore. In Portsmouth, there is Escobar's Highland Farm. Here, you can pick your own pumpkins, of course, but you can also try your hand at conquering the corn maze or take a hayride. If you'd like some stellar views with your pumpkin choosing, head to Dame Farm and Orchards in Johnston. Take in the scenery while searching for pumpkins and apples or explore the on-site farm stand.
Address: The Old Farm House on Round Top, 1677 Round Top Rd, Burrillville, RI 02830, USA