The One Of A Kind Winter Attraction In Rhode Island You Need To Experience For Yourself
We've all ridden bumper cars at an amusement park at one time or another. It is no doubt one of the most giggle-inducing activities to be found. But what if you take that experience and put it on the ice? You'll get an experience full of grins, spins, and epic fun. Rhode Island is home to the first outdoor rink to have ice bumper cars. Now that the weather is cold, it's time to make plans for your outing onto the ice.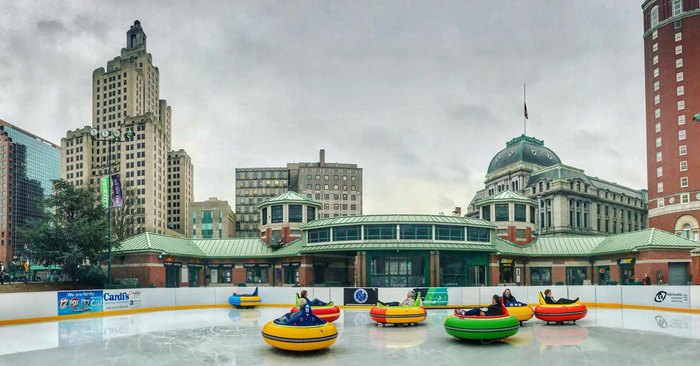 Have you ever ridden these one-of-a-kind ice bumper cars? What did you think? You can enjoy this wintry activity through March, but if you want to walk the Christmas tree trail you'll want to make plans before the New Year rings in.