Keep Your Eyes Peeled, Thousands Of Hummingbirds Are Headed Right For Rhode Island During Their Migration This Spring
Everyone can use good news, especially when it involves thousands of little hummingbirds buzzing our way. In the coming weeks, we'll enjoy an influx of hummingbirds making their way up north for their spring migration and breeding season. If you think you love nature and hiking in Rhode Island now, you will love the state even more during hummingbird season. While you can try to find them in the wild, you can also host them at your place! You'll want to get the best hummingbird feeders you can find to mark this special time of year. When will hummingbirds arrive in Rhode Island? Here's everything you need to know.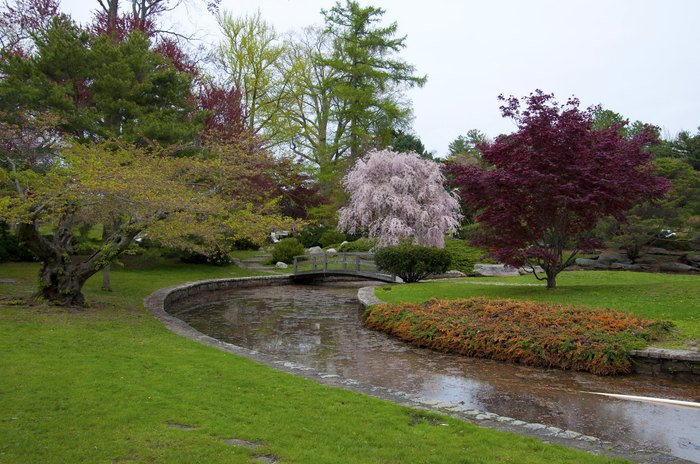 Do you keep a hummingbird feeder in your yard? If you do, check out the best hummingbird feeders you can get to make sure they will love your yard or patio more than anywhere else. You'll have a wonderful little paradise right there. You can check out an informative hummingbird spring migration map.
OnlyInYourState may earn compensation through affiliate links in this article.
More to Explore
Hummingbirds in Rhode Island
What types of hummingbirds are in Rhode Island?
Hummingbirds in Rhode Island are beautiful, and ruby-throated hummingbirds are the only ones we have in our lovely state. If you are looking for these gorgeous creatures, head to one of the best state parks in Rhode Island. The birds tend to gravitate toward pretty natural spaces like that, so even if you don't have a feeder yourself, perhaps you will get to spot some of them.
When should I hang a hummingbird feeder in Rhode Island?
April and May are when you will find hummingbirds in Rhode Island, so if you're looking for the right time to hang a hummingbird feeder, choose late March or early April. The best hummingbird feeders will make the birds excited to come to see you.
Is it safe to feed hummingbirds in Rhode Island?
Yes, it is definitely safe to feed hummingbirds in Rhode Island. You will see them outside your window enjoying their food while you relax and watch their peaceful activities. There is nothing quite like fully immersing yourself in nature in Rhode Island.
Related Articles
Explore Rhode Island