9 Low-Key Hikes In Rhode Island With Amazing Payoffs
Calling all nature lovers! It's time to get outside and take some great hikes while the weather is favorable. No one is thinking about snow right now, but it will be here far before we want it to arrive. These nine hikes vary in length and scenery to give you a taste of everything you love about the great outdoors. They are some of the best hikes in Rhode Island.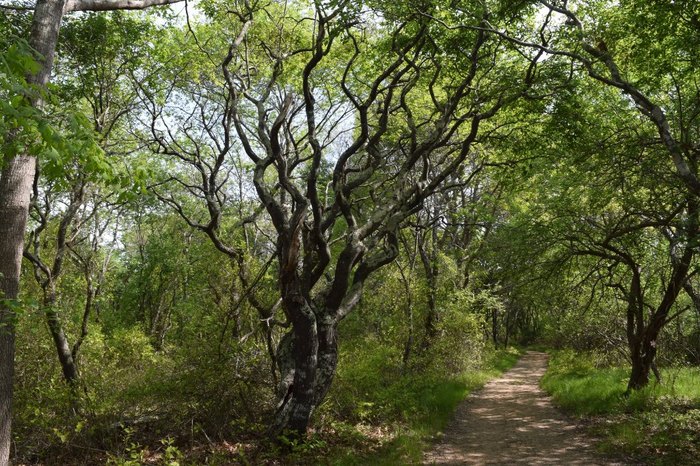 Which of these best hikes in Rhode Island have you taken? What are some of your other favorite trails that should be added to this list? Join our Rhode Island Nature Lovers group on Facebook to see photos of other Ocean State spots to enjoy the outdoors.
OnlyInYourState may earn compensation through affiliate links in this article.
Best Hikes In Rhode Island
April 18, 2022
Can I hike to abandoned places in Rhode Island?
Yes, there are a few abandoned places that are reachable via a hiking trail. Take, for example, the Shelter Trail to the Penny Hill Cutoff Loop Trail in Arcadia State Management Area. Hiking these trails will lead you to the ruins of an abandoned summer camp. You can also make your way to Smithfield and explore the trails at Wolf Hill Forest Preserve where you will discover signs of an abandoned Boy Scout camp.
What are the best wildflower hikes in Rhode Island?
Rhode Island is such a gorgeous state no matter what time of year, but especially in the spring and summer when the wildflowers are in bloom. If you would like to go on a hike to spot wildflowers, take the Cumberland Monastery Trail along which you will see plenty of colorful flowers in bloom. If you take the 295 Overlook Trail during the spring, you may be treated to wildflowers along the way as you trek towards the overlook.
Which state parks should I visit in Rhode Island?
With over 20 state parks, the Ocean State has plenty of ways to spend time outdoors. But which state parks may be considered "the best?" Well, each has plenty to offer visitors but a state park like Beavertail in Jamestown is coastal and offers gorgeous maritime scenery. Enjoy camping? Burlingame State Park in Charlestown is the place to go. You can read about additional state parks in this post.