This Abandoned School Might Just Be The Most Haunted Place In Rhode Island
Built in 1914, the original Woonsocket Middle School had a turbulent history. What began as a modest-sized urban high school eventually expanded, and was at one time the biggest middle school in New England. Thousands of students attended Woonsocket Middle School over the years until the building abruptly closed due to asbestos and other health concerns after the completion of two smaller-sized middle schools constructed nearby. The now-abandoned Woonsocket Middle School is waiting for you… if you're brave enough. Come see why it's one of our favorite abandoned places in Rhode Island.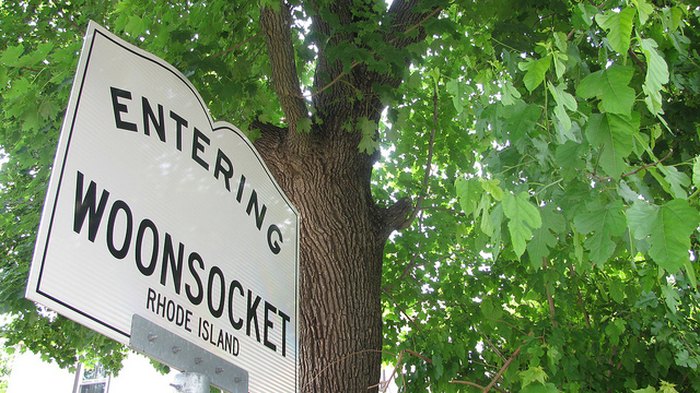 The massive place still stands on Park Place in Woonsocket. Though it is closed to the public, even just driving by and walking around the exterior of this school often evokes feelings of uneasiness and occasional paranormal sightings. This video filmed by a former student of Woonsocket Middle School provides a creepy walkthrough of what the building looks like today:
So, what are your thoughts about the abandoned Woonsocket Middle School? Does it give you the shivers? Tell us your thoughts in the comments!
For more spooky destinations in Rhode Island, you might want to check out some of the most terrifying places in Rhode Island that might just be too scary to ever visit. If you do visit one of the most haunted places in Rhode Island, make sure you take a camera to document your experiences.
OnlyInYourState may earn compensation through affiliate links in this article. As an Amazon Associate, we earn from qualifying purchases.
More to Explore
Abandoned Woonsocket Middle School
Why was Woonsocket Middle School abandoned?  
Woonsocket Middle School was originally built in 1914 and remained open until 2009 when it closed quite suddenly thanks to noxious asbestos having been used in its construction (as well as two newer, asbestos-free buildings being constructed nearby). Originally, it was a high school from 1914 until 1967; after that, it became a middle school instead.  
What are some famously haunted places in Rhode Island?  
Rhode Island is a state that goes way, way back – much like most of New England. As a result, though, it has lots of history – and plenty of ghost stories. Some of the most notoriously haunted places in Rhode Island include:
The infamous house where the hit film

The Conjuring

occurred.

Another infamous haunted place in Rhode Island is the Chestnut Hill Cemetery, and one grave, in particular, seems to get all the hype: the grave of a young woman named Mercy Brown, who died in 1892 of tuberculosis. When her family members – as well as the rest of the town – began falling ill as well, vampirism was suspected. When Mercy's body was pulled from the cold storage it was in thanks to the frozen ground, she hadn't quite decomposed enough for the town's liking, so they removed her heart, incinerated it, and buried her – satisfied that this "vampire" could no longer terrorize the town.

Where are some creepy abandoned places in Rhode Island? 
With hauntings come abandoned places, and there is no shortage of spooky abandoned places in Rhode Island to go around.
In Exeter, you'll find the abandoned Ladd School, a cruel home for anyone deemed "undesirables" in society. Murders happened here, as well as non-consensual sterilizations, and the place still has a vibe to it of pure discomfort and sorrow.

Other creepy abandoned places in Rhode Island include the Crook Point Bascule Bridge, which was abandoned in 1976 but still remains a somewhat eerie landmark, as well as Fort Mansfield, the Rocky Point Hotel, and many more. 

 
Related Articles
Explore Rhode Island
Featured Addresses

Woonsocket, RI 02895, USA