6 Staggering Photos Of An Abandoned Fort Hiding In Rhode Island
Fort Wetherill is an abandoned fort in Rhode Island that was built in 1895. It was abandoned in 1945, and it's now a Rhode Island state park, as well as a favorite spot for thrill-seekers and graffiti artists looking to make their mark. The fort sits at the easternmost point of Conanicut Island, with a stunning view of the entrance to Narragansett Bay. A photographer explored the grounds, and what they photographed is nothing short of absolutely entrancing – and a little bit spooky.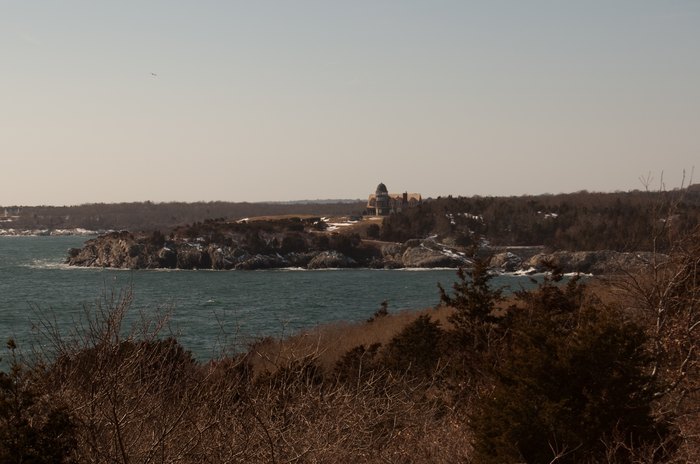 Have you ever visited this abandoned fort in Rhode Island? If you haven't, make sure to check it out! How about other abandoned sites here in Rhode Island? List your discoveries in the comments below. We love hearing from you, so make sure to tell us your creepiest tales. The spookier, the better. After all, Rhode Island is a ridiculously haunted place… or so they say.
Here's another abandoned relic, and it could be one of the most haunted places in Rhode Island! Explore it, and its eerie history, if you dare!
OnlyInYourState may earn compensation through affiliate links in this article.
Address: 3 Fort Wetherill Rd, Jamestown, RI 02835, USA
Abandoned Fort in Rhode Island
November 08, 2021
What are some notoriously haunted places in Rhode Island?  
Rhode Island is a state with many ghosts – or so they say. There are so many places that are said to be haunted that it's impossible to choose just a few for a short paragraph – but we can try! Some of our favorite notoriously haunted places in Rhode Island include the house that inspired the film The Conjuring, which was built in 1736-ish. It was investigated by famed paranormal experts and demonologists Ed and Lorraine Warren, and it was so creepy that it inspired a movie. The house still stands to this day. In Exeter, you'll find the Chestnut Hill Cemetery, said to be haunted by a literal vampire who was once buried there. Of course, she wasn't actually a vampire, but the town of Exeter decided that she was. Her ghost is said to haunt the cemetery where she was laid to rest. For more of our favorite local hauntings, take a look at this list of 15 of the creepiest places in all of Rhode Island.  
Where can I go ghost hunting in Rhode Island?  
There are lots of places around Rhode Island perfect for ghost hunting. For one, you could visit the house that inspired The Conjuring, which calls itself The Farm on Round Top Road and offers overnight stays for the curious. At Crescent Park, located in East Providence, you can check out the Looff Carousel, built in 1895 and still in use to this day. It's said that the carousel turns on by itself – lights, music, and everything – regularly, and apparitions of a woman have been spotted on and near it as well. Nothing "bad" has ever happened on or near the ride, so where these spirits come from is a bit of a mystery. Alternatively, you could always look into the haunting at the Rose Island Lighthouse, a popular spot for photographers and ghost hunters alike.