5 Easy-Access Rhode Island Waterfalls That Are Perfect For A Summer Adventure
Summer is beach season here in the Ocean State, but those who call Rhode Island home know that it's about so much more. Rhode Island's waterfalls aren't the towering cascades you'll find in other states, but each one comes with its own unique history, and they often make for some great day trips. These are five of our favorites, and best of all, each one is easily accessible! If you arrived here by searching for something like are there any nice waterfalls near me?, and you're literally anywhere in Rhode Island, the answer is yes, definitely! Check some of them out: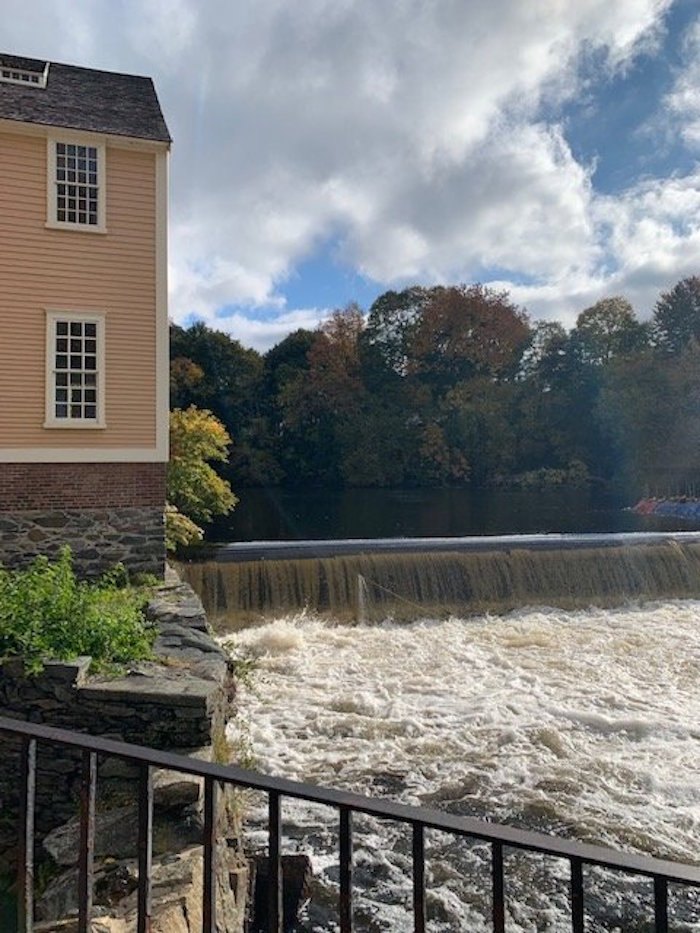 Will you be chasing any waterfalls this summer? Do you have other plans? We hope this answered your inquiry about are there any waterfalls near me?, because let's be real here: anywhere in Rhode Island is close to everything in Rhode Island!
You can tell us all about your favorite Rhode Island adventures by using our nomination page.
OnlyInYourState may earn compensation through affiliate links in this article.
Waterfalls Near Me
March 30, 2022
What are some of the best waterfall hikes in Rhode Island?
As if Rhode Island weren't beautiful enough, it just had to go and have bunches of amazing waterfall hikes, too. Well, here at Only In Your State, we're big fans of a good waterfall hike, and we know of all the best ones in Rhode Island. Some of our favorite waterfall hikes in Rhode Island include the Fort Barton/Sin and Flesh Brook Trail, in Tiverton; it's an easy, 2.1-mile trek through some truly lovely surroundings, including a waterfall surprise. The Bates Loop in West Greenwich is another excellent hike with waterfalls in Rhode Island; it's about the same length as the previously mentioned trail, at 2.2 miles long, and it's also pretty easy. The Tippecansett Trail at the Arcadia State Management Area is another good one, and so is the Hunt's Mill Trail in Rumford. Need some ideas for your next waterfall trip in Rhode Island? Check out this previous article full of the best waterfalls in Rhode Island.
What are the most amazing waterfalls in Rhode Island?
Rhode Island may not be ultra-mountainous or filled with caverns and huge cascades, but it's still got a fair share of wonderful waterfalls to "fall" in love with! Many are man-made, many are natural, but all are breathtaking. Some of our favorites include Cascade Brook Falls, in Smithfield; if you ask a local what they think the prettiest waterfall in Rhode Island is, chances are, that's the one they'll mention first. It's 12 feet high and certainly something to behold! The Stepstone Falls in West Greenwich is a stunning, multi-tiered waterfall featuring, well, "stepstones." Some of the best waterfalls in Rhode Island are ones at dams, like Hunt's Mills Falls, Wyoming Dam, and Round Top Brook, in Burrillville. Who says you can't experience waterfalls in our little tiny slice of paradise? As long as you know where to look, you most certainly can.