Here Are The Best Times And Places To View Fall Foliage In Rhode Island
September is here, school is back in session, and pumpkin spice is being added to everything. The trees are rapidly changing from lush green to the colors of the most vibrant sunset. But you don't need to spend all of your weekends raking leaves. Thanks to the experts over at Smoky Mountains, you can start planning your fall adventures. Here's the 2022 Rhode Island fall foliage map — check it out and see when to expect peak colors near you!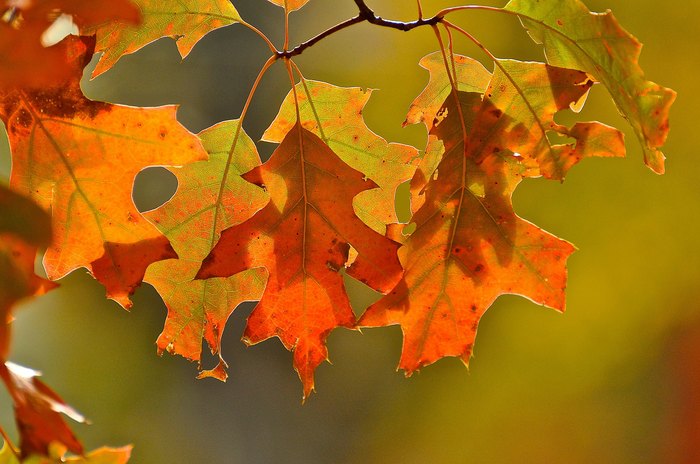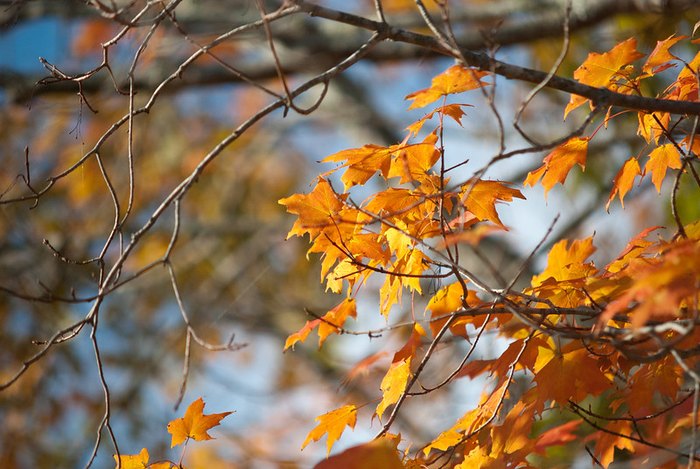 What is not to love about autumn? For more autumn fun read about a fall train ride you can take here in Little Rhody.
Fall Foliage Map for Rhode Island
September 18, 2022
What are some beautiful places to view fall foliage in Rhode Island?
The Northeast is known for its amazing and abundant fall foliage and this most certainly applies to Rhode Island. Each fall, the state parks and natural areas of our state come alive with color, and there's no better time to get out and the trails! Lincoln Woods State Park is a lovely place to revel in Rhode Island's fall foliage; the dense forests of this 627-acre park turn yellow and orange come October, making for an immensely pleasant walking experience. There are several official hiking trails in the park: the Les Pawson Loop and Lincoln Woods Trail are both short, easy hikes; meanwhile, the Upper Pond MTB Loop is a 6.9-mile trek through some rocky terrain if you're up for a challenge.
Big River Management area, found on Nooseneck Hill Road, is another fall foliage star. A massive state management area offering dense forestland in West Greenwich, taking a drive through this part of the state is a perfect way to take in some of the most beautiful trees in Little Rhody.
Arcadia is the state's largest recreational area at roughly 14,000 acres in size. Gorgeous and radiant foliage abounds here and there are several trail options if you choose to hike. For breathtaking fall colors in Rhode Island, come to Arcadia State Park.
What are some fun fall hikes in Rhode Island?
Hiking opportunities abound at Rhode Island's lovely state parks, some of which we listed above. After viewing the fall foliage map for Rhode Island, though, we recommend visiting Weetamoo Woods in Tiverton in October. This area has three different trails that weave through some truly magical forest views. People also love hiking through Fisherville Brook Wildlife Refuge in Exeter. This stunning destination is home to several wildlife species, a shimmering waterfall, and a historic cemetery that's super fun to visit in the fall!