Get Ready To Bundle Up, The Farmers' Almanac is Predicting Significant Cold Temperatures This Winter In Pennsylvania
Who's ready for another winter in Pennsylvania? Whether you love it or hate it, you have to admit winter is never boring around here, especially when snow's in the forecast. Every year the Farmers' Almanac releases its forecast for the upcoming winter, which gives us a head's up as to what we can probably expect. This year's forecast? Well, you might want to start preparing now because predictions are for "significant shivers" and plenty of snow and ice throughout the state.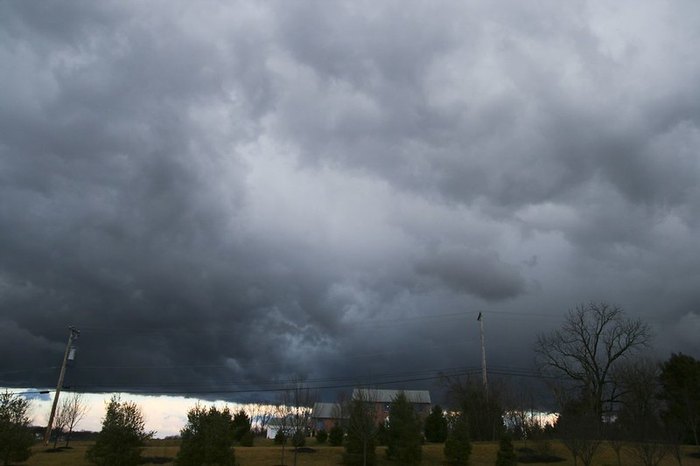 Are you ready for winter in Pennsylvania? What do you think about the Farmers' Almanac winter weather forecast For Pennsylvania? Join the conversation in the comments! Since we're already talking about winter, now's probably a pretty good time to start preparing. Here are 10 things no one tells you about surviving a Pennsylvania winter.
Address: Pennsylvania, USA
Winter In Pennsylvania
September 01, 2022
How can I prepare for winter in Pennsylvania?
The Farmers' Almanac winter weather forecast For Pennsylvania gives us plenty of time for what could lie ahead. Pennsylvanians are used to cold and snowy winters, but you would never know it. Every time snow creeps into the forecast, we immediately crowd the grocery stores, stocking up on bread, milk and toilet paper. If it's your first winter in Pennsylvania, you'll want to prepare in a few other ways, too. Make sure you always carry a scraper, a blanket, and extra layers in your car. Pennsylvania's weather is finicky, and we often experience all four seasons in a single day. Local television stations still run a list of all of the school delays and cancelations, but today you can also sign up for text alerts from those stations and from most school districts. Prepare for traffic to be slow on those snowy winter mornings in Pennsylvania, too.
Before you head out after a snowfall, however, make sure you clean off your car, including the roof. It's a hassle, especially when it's bitterly cold outside, but it's also extremely dangerous to drive with snow still on your car.
If you live in an area where you have to dig your car out of a parking space on the side of the road, you might want to have a chair handy. Next time you're in the Pittsburgh-area after a snowfall, drive around, and you'll see chairs saving the spots of those who cleared their space. It's a long recognized practice in the city.
Address: Pennsylvania, USA