Every abandoned building in Pennsylvania has its own story; some are well-known, while others are lost to the pages of time. There's one thing on which we can all probably agree, however, and that is those forgotten buildings often set our imagination on fire as we wonder what was and what might have been. A glimpse at the abandoned Creeson Prison in Pennsylvania might send a shiver down your spine as photos illustrate how life inside has simply stopped, preserved for perhaps as long as the buildings stand.
Editor's Note: Due to the nature of abandoned destinations, many of the places featured in this series are off-limits to visitors or have actually been demolished. We do not condone trespassing and other illegal activity but rather encourage readers to enjoy learning about these fascinating destinations.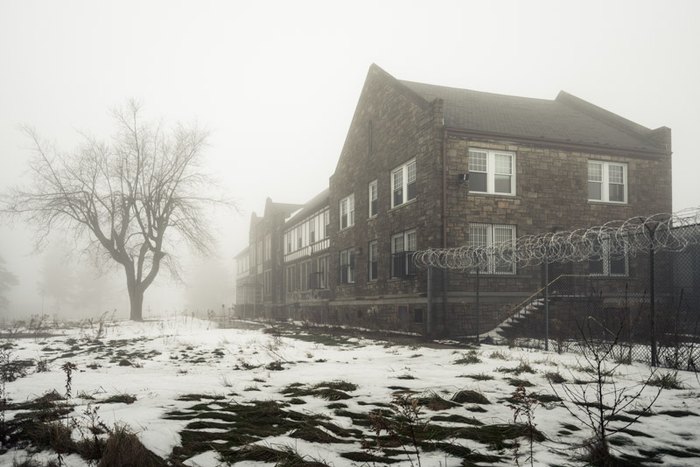 OnlyInYourState's Vacant highlights fascinating abandoned places across America — from a vast ghost town with a tragic history and a renaissance festival left forgotten to the largest abandoned industrial facility in the entire world. Explore all 11 destinations here. Special thanks to Cleveland-based photographer Johnny Joo of Odd World Studio for the photos used in this article. For more images, you can check out his website, Architectural Afterlife.
Have you been to this abandoned prison in Pennsylvania? What did you think? Share your experience in the comments! Did you know that there's also a haunted bridge in Pennsylvania?
If you want to explore more fun attractions in Massachusetts, make sure to check out Trusted Tours.
OnlyInYourState may earn compensation through affiliate links in this article. As an Amazon Associate, we earn from qualifying purchases.
More to Explore
Cresson Prison
Why did Cresson State Prison close?
Cresson State Prison, officially known as the State Correctional Institution at Cresson, located in Pennsylvania, was closed in 2013. The closure came amid various controversies and issues, including concerns about treating inmates, particularly those with mental health issues.
The U.S. Department of Justice (DOJ) conducted an investigation into the institution and found that there were systematic constitutional violations. The DOJ reported that Cresson often subjected prisoners, especially those with mental illness, to excessive periods of solitary confinement and failed to provide adequate mental health care. The conditions and practices at Cresson were found to be harmful and in violation of the Eighth Amendment to the United States Constitution, which prohibits cruel and unusual punishments.
What are the creepiest abandoned buildings in Pennsylvania?
Pennsylvania, with its extensive industrial history and numerous old institutions, has a variety of abandoned buildings that many perceive as creepy, often due to their dilapidated state, historical context, or associated legends and stories.
Here are some of the creepiest abandoned buildings in Pennsylvania:
Pennhurst State School and Hospital: Located in Spring City, Pennhurst has a dark history related to mistreating its residents, individuals with mental disabilities. The abandoned buildings and underground tunnels are often described as haunting and have been the subject of various paranormal investigations.
Eastern State Penitentiary: In Philadelphia, this former prison, with its crumbling cellblocks and guard towers, is renowned for its eerie atmosphere. It's open for tours and is known for its annual haunted house event.
Allegheny Asylum: Also known as the Allegheny Lunatic Asylum, this place has a history of patient mistreatment and is often cited as haunted.
Bryn Athyn Train Station: This abandoned train station has an eerie and desolate vibe with its dilapidated structure and empty tracks.
Cresson State Prison: As previously mentioned, this prison was closed amid controversies and concerns about the treatment of inmates. The abandoned facility, with its empty cells and facilities, is quite eerie.
Linfield Industrial Park: This abandoned industrial site in Linfield spans over 192 acres and contains numerous empty, decaying buildings, which have been left to the elements for decades.
Exploring abandoned buildings can be dangerous and is often illegal. Always respect private property and local laws, and never attempt to enter an unsafe structure. If you're interested in exploring such locations, look for organized tours or events that have obtained the necessary permissions and can ensure a safe experience.
Related Articles
Explore Pennsylvania
Featured Addresses