The Little City Of Lititz In Pennsylvania Just Might Be The Most Unique Place In The World
Stroll along the quaint downtown streets of Lititz in Pennsylvania and you might just feel as though you've stepped right into an old-fashioned postcard. The quaint town of a little over 9,000 residents spans only 2.3 square miles and sits in Lancaster County, eight miles from Lancaster.
Founded in 1756, Lititz earned the title of Coolest Small Town in America in 2013, as awarded by Budget Travel. The charming town was also named a Distinctive Destination by the National Trust of Historic Preservation. But, to really appreciate and experience its uniqueness, you have to visit Lititz.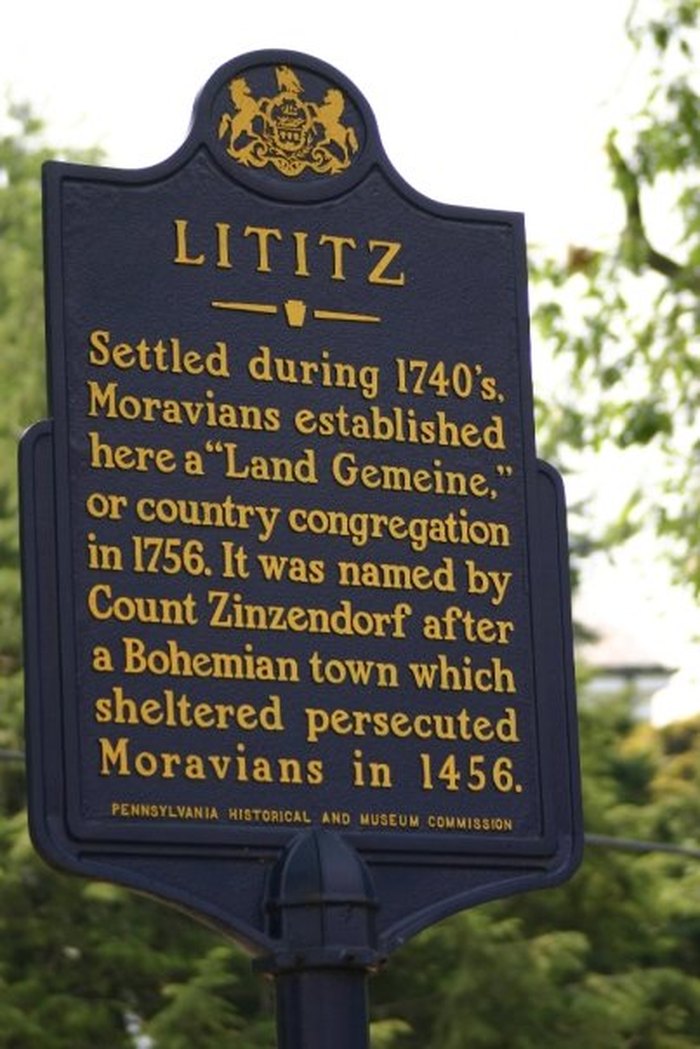 Lititz in Pennsylvania promises a charming experience, regardless of what time of the year you visit – as does Bristol, the oldest town in the state that everyone should definitely visit at least once.
OnlyInYourState may earn compensation through affiliate links in this article.
Address: Candy*ology, 69 E Main St, Lititz, PA 17543, USA
Address: Wilbur Chocolate Retail Store, 45 N Broad St, Lititz, PA 17543, USA
Address: 219 E Main St, Lititz, PA 17543, USA
Address: 110 E Main St, Lititz, PA 17543, USA
Address: 24 N Broad St, Lititz, PA 17543, USA
Address: 262 Hopeland Rd, Lititz, PA 17543, USA
Address: Wolf Sanctuary of PA, 465 Speedwell Forge Rd, Lititz, PA 17543, USA
The Little Town In Pennsylvania That Might Just Be The Most Unique Town In The World
May 16, 2020
What is the most beautiful small town in Pennsylvania?
You'll find an abundance of beautiful small towns in Pennsylvania, including Lititz. Another beautiful and unique town in Pennsylvania, Benezette is known for its wandering elk. When you're driving through the small town, in fact, beware of the elk, and do not stop to admire them to avoid causing an accident. You can view the elk from one of the viewing platforms at Elk Country Visitors Center.
In addition to the wandering elk, Benezette also boasts pure natural beauty, including winding roads flanked by lush green trees. Hop aboard a wagon ride on the weekends to get a sweeping view of the city and the elk.
What is the smallest town in Pennsylvania?
Pennsylvania officially only has one town – Bloomsburg. However, if you're on the hunt for the smallest city in Pennsylvania, look no further than Parker. With a population of just over 800, Parker is known as the smallest city in the United States. The charming small city was, during the oil boom in the 1800s, once home to more than 20,000 residents.
You'll definitely also want to visit Pennsylvania's only official town. Bloomsburg is perhaps best known for its annual Bloomsburg Fair, which dates back more than 160 years. The fair draws people from all over Pennsylvania for its carnival rides, games, and food.
What are the most charming small towns in Pennsylvania?
With a little more than 3,000 residents, Boiling Springs definitely earns a nod as one of the most charming small towns in Pennsylvania. Go for a stroll around the picturesque, seven-acre Children's Lake, where you'll see swans floating in the shimmering water. It's also popular for boating and fishing.
Speaking of fishing, the fishing town of Bellefonte is another of Pennsylvania's most charming small towns. Just 12 miles from State College, the picturesque small town of around 8,000 is home to the Art Museum for Centre County and the beautiful Spring Creek, which flows right through town.