These 12 Unique Festivals In Pennsylvania Are Something Everyone Should Experience At Least Once
Pennsylvania's rich history, beautiful seasons, delicious food, and serious state pride gives us the opportunity to celebrate…well…just about everything. There are hundreds of festivals put on each year across the state – some are internationally recognized events and others are lovely local secrets.
It would be impossible to list all of the state's best festivals here; there are so many great ones taking place nearly every weekend throughout the year. Some of these festivals you may know and love and others might just become a new favorite tradition, but all of these one-of-a-kind events show off the unique spirit of Pennsylvania. We picked out 12 of our favorites to share, in no ranked order (because they are all awesome in their own way).
(We made the decision to leave Groundhog Day off this list to make room for others – Punxsutawney Phil is a celebrity and if you do not already know him, you cannot possibly be a true Pennsylvanian.)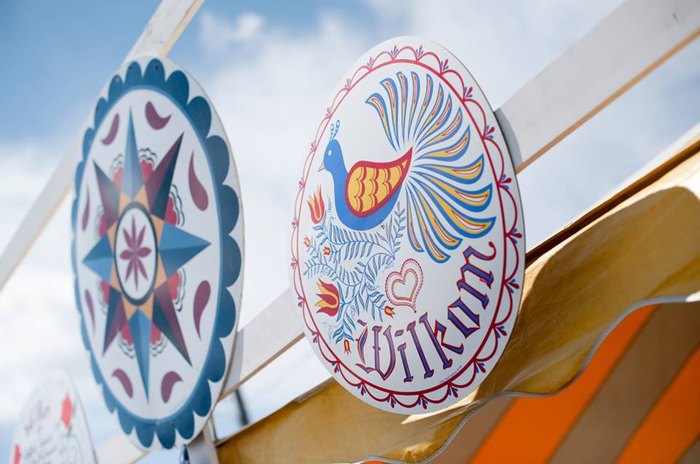 Fair warning: this video is 13 minutes long…but it's absolutely hypnotizing. It wouldn't be fair to Ricardo Caballer Ricasa, the award-winning artist behind this "pyromusical," to cut the performance short.
Have you been to these unique Pennsylvania festivals? Do you have a favorite that isn't listed here? Leave us a comment and share your stories!
OnlyInYourState may earn compensation through affiliate links in this article.
More to Explore
Pennsylvania Is The State For Fantastic Festivals
What are the best small-town festivals in Pennsylvania?
You can really get to know the culture of a place through the festivals it holds, and small towns love to create festivals of all kinds. Some are rather silly and odd, like Stinkfest in Bradford, which celebrates leeks. The tiny town of Kutztown shows off its culinary skills at Taste of Kutztown, where residents enjoy local foods from over 100 vendors. As summer shifts to fall, The Port Farms Flower Festival lets you wander over five acres of lovely flowers.
What are the best food festivals in Pennsylvania?
There are so many food festivals to choose from in this state! The Pocono Garlic Festival draws garlic lovers from all over Pennsylvania, but it's up to you if this is a good date idea. While this part of the country isn't well known for Mexican food, you can still get some pretty great tacos at the Philadelphia Taco Festival, where, if you're brave, you can join in on the chili pepper eating contest. It's sure to spice up your weekend!
What are the best apple festivals in Pennsylvania?
Pennsylvania grows tons of apples and you can sample so many varieties at their many apple festivals. The Johnny Appleseed Festival is Sheffield is perhaps the best in the state. Every October, apple lovers from all over flock here to take part in the pie baking contest.  The Apple 'N Arts Festival in Delmont is a great event to drink fresh pressed apple cider and bring the kids for a pony ride. The Pennsylvania Apple & Cheese Festival throws cheese into the mix, which is a great idea since cheese and fruit go so well together. So does wine, and luckily the festival offers this as well.
Related Articles
Explore Pennsylvania